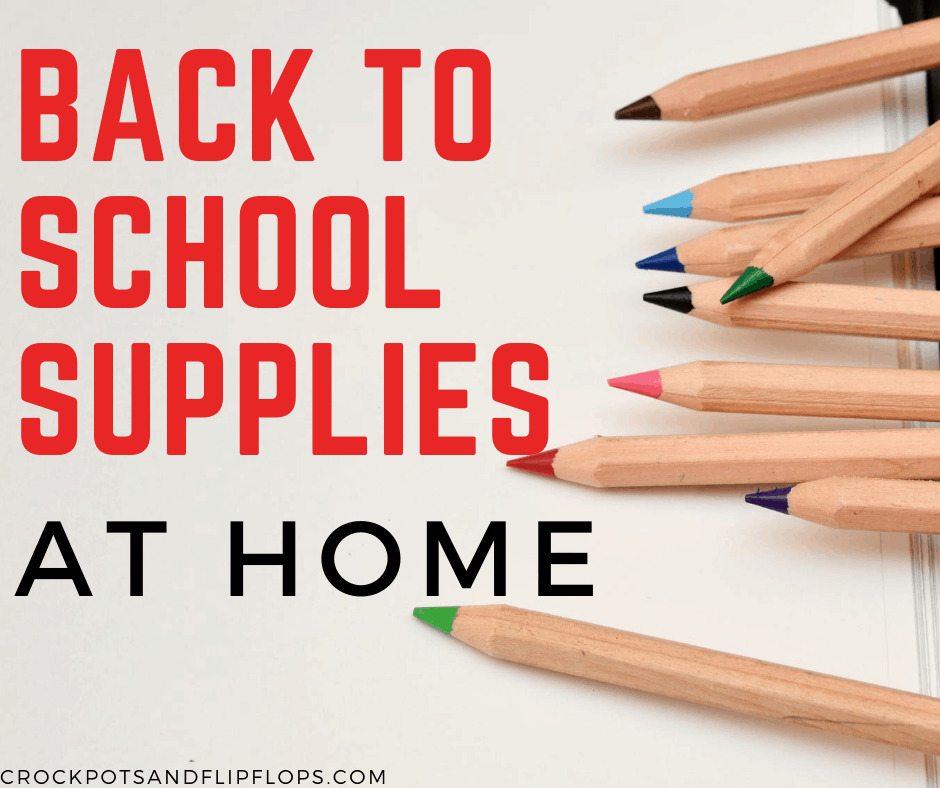 My son is heading into Kindergarten this year! Since it is going to be a little different than what I had planned I have to start to get his classroom aka his bedroom ready for school! I made this back to school supplies list for anyone who is trying to do the same! He will be doing his class virtually until his school opens.
I want to make sure he feels like he is in a classroom settings so I got busy setting up a desk area in his room.
I started with the essentials that will hopefully make is easier for him to be self sufficient while he is "in class".
If you have any other tried and true back to school essentials please comment what they are because I need all the help I can get!
First we needed a desk! This way he has a dedicated area that is just his to work at. I choose white because it goes with everything and can be passed down to his sister when he is done with it. This one has lots of organization built in which I liked too! I almost forgot a chair when I ordered this, lol!
I went with this adjustable chair with handrails. Again I was going with the long run here and knew this could grow with him. I almost bought a white one but then realized a 5 year old with a white chair is a bad idea.
5 year old's don't usually sit well for hours on end. I got my son a wiggle seat to go on top of his chair. When he needs to get a little extra sensory stimulation while on the computer.
Pencil Sharpener– Back to School Supplies Essential Must Have
Kids go through lots of pencils and I was told by a veteran school parent this was the most important tool to have at your desk.
This Bulletin Board is the best because it is magnetic and you can write on it! Perfect for hanging papers and also leaving notes. You could even put a weekly calendar on part of it!
Printer– Back to School Supplies Essential Must Have
We already had a printer but it is in the office where my husband is working so I wanted to get one that is just for school. Don't forget to get paper too!
This was one of the back to school supplies I didn't think of! Since we will be doing a lot of time with headphones on listening I went with a pair that was a little more expensive but there are plenty of options online!
Even though we won't be going back to school right away I wanted to get backpack for when class starts and because you have to have a backpack when you start school!!
Other Back to School Supplies Essentials –
Looking for more At Home Activities?