As you walk into the Desert Botanical Gardens you are transported into a desert oasis. With over 50,000 desert plants that you will see this is a perfect place to show your kids the native plants that Arizona has to offer. They will love to walk the trails and check out cactus, plants and even a butterfly wonderland. They just recently opened up a Kid's Clubhouse so the kids have a designated play area. We love coming here and enjoying the outdoors. There are several trails to walk with the kids but we usually stick to two, Wildflower and Native Plants and People.
Tips and Tricks
Don't Forget to Visit your local Phoenix and Scottsdale Library for two FREE passes to the Botanical Gardens, click here for details!
Plus the second Tuesday of every month the Phoenix Botanical Garden is FREE ALL DAY. It gets super busy so make sure to go early.
Bring a stroller if you have kids under 5. There is a lot of walking!
Native Plants and People Trail
Stroll back through time and find all the ways that the local Native Americans, Tohono O'odham and Western Apache, used desert plants. This trail showcases several huts and building that are a favorite to play in with my kids. There are several interactive areas where you can grind your own mesquite seeds or attempt to pick cactus fruit. There are usual some Arizona wildlife on this trail too like squirrels and bunnies!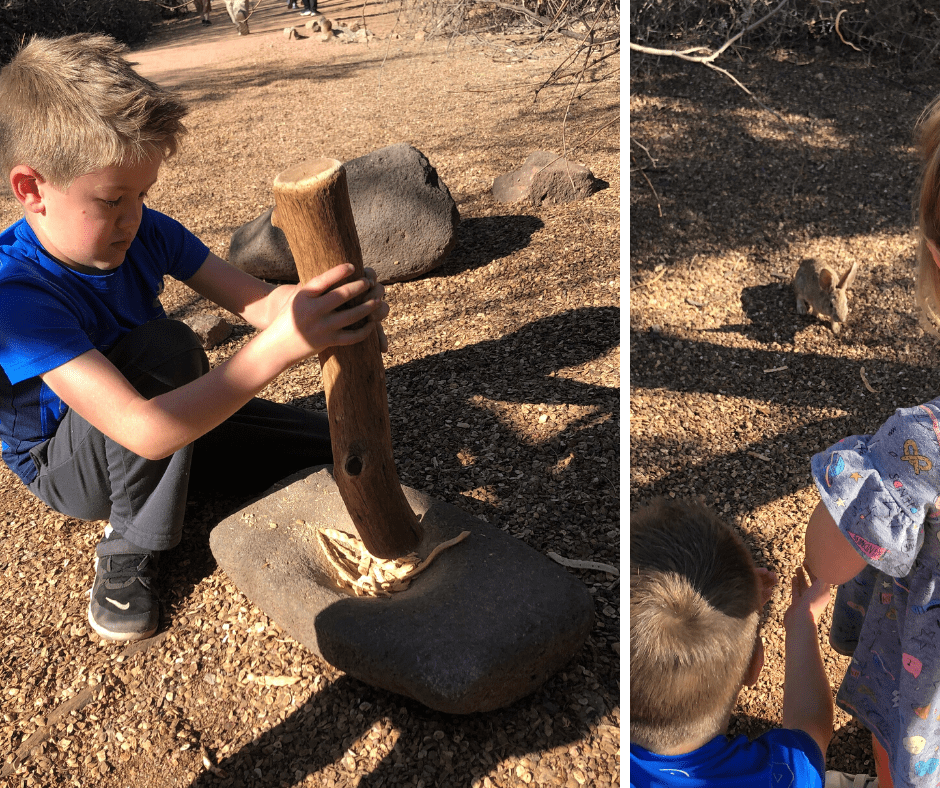 Wildflower Trail
This blooming loop is filled with wildflower and cactus. It is a shorter trail which is perfect to do with younger kids. There are tons of colorful flowers and cactus to look at and smell.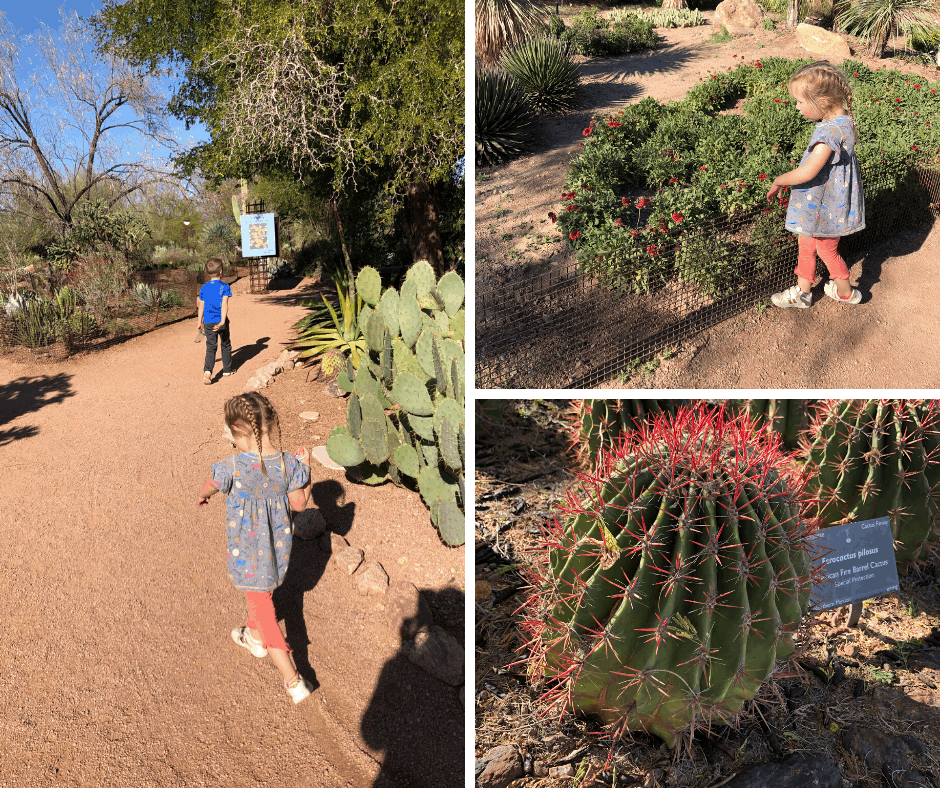 Butterfly Pavillion
The Butterfly Pavilion is on this trail also! It's open from March to early May and is included in your admission. This incredible enclosed garden is home to 5,000 butterflies. They are flying and landing all around you and it is breathtaking to watch. Learn about their lifecycle and how the Desert Botanical Gardens works to help keep these beautiful creatures safe in the caterpillar nursery. This is a must if you are visiting the botanical gardens in Spring.
Other Trail and Exhibits
SONORAN DESERT NATURE LOOP TRAIL- Hike to the top of this trail for a excellent view of the Desert Botanical Gardens and surrounding area.
CENTER FOR DESERT LIVING TRAIL- Learn how to incorporate eco-friendly and sustainable ways to your own garden as you walk through this trail.
DESERT DISCOVERY LOOP TRAIL- Check out fun cacti and succulents in unique planting patterns.
There are rotating exhibits that change periodically. We just saw the "Wild Rising" which showcased animal sculptures created from recycled plastic. It's always fun to see what new things they bring to add to your experience. Check their website before you visit to see why they have happening!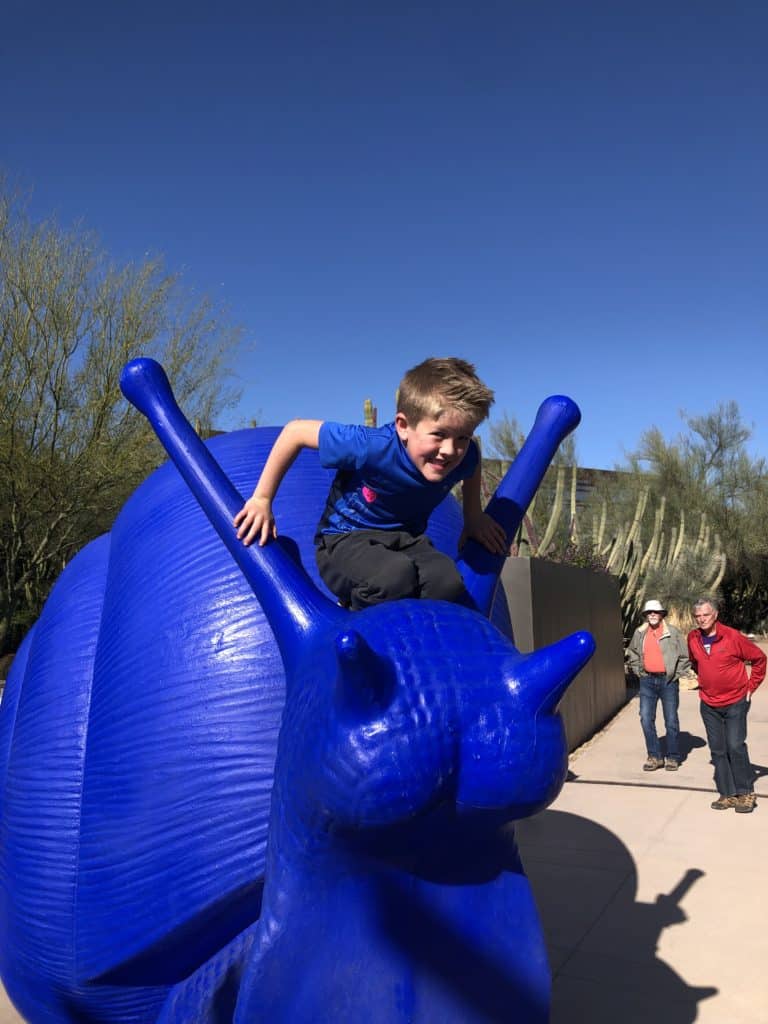 Admission and Info
General Admission | $24.95 – $29.95
Youth 3 – 17 | $12.95 – $14.95
Children under 3 | Free
Active Military Personnel – FREE (with valid government ID for General Admission only)
Address | 1201 N. GALVIN PARKWAY PHOENIX, AZ 85008