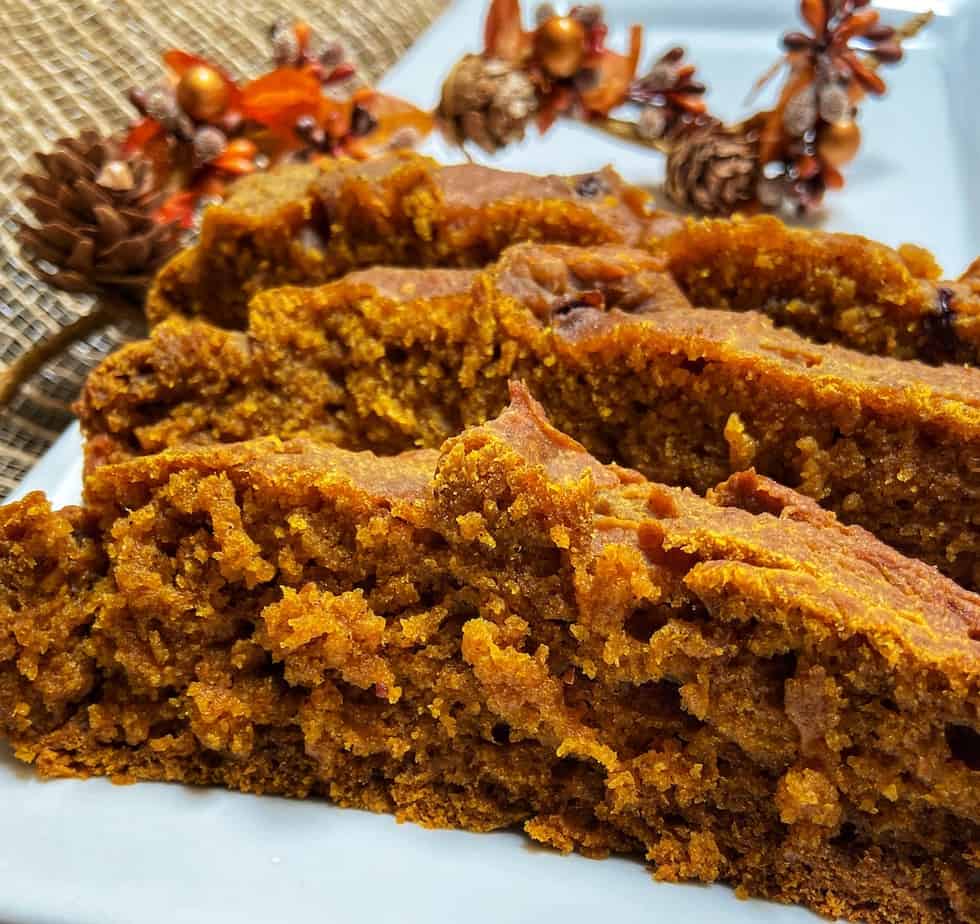 Crockpot Pumpkin Bread
Crockpot Pumpkin Bread…No oven, no problem! Fall is almost here so it's finally time to start baking all of my recipes with pumpkin. (Ok it's September 1st but close enough) This slow cooker pumpkin is moist, delicious and best of all easy! It has all of the flavors of the classic pumpkin bread with cinnamon and nutmeg. You just mix all your ingredients together then throw it into the slow cooker until it's ready.
Bonus is that my house still smells like yummy pumpkin bread, which is one of the best parts! Everyone loves pumpkin bread in my house but there is fight between chocolate chips or no chocolate chips so I always end up doing half with chocolate chips and the other half without!
Many people ask me why I do this in the crockpot and I found that my pumpkin bread and my banana bread is actually more moist when I cook it in the crockpot than the oven. I always had a hard time not burning all the corners of the bread pan when I make it in the oven. But if you prefer an oven I included those directions below as well. Also, I like that I don't have to stay home while the bread is cooking. I can go run a few errands and when I come home the bread is done. Either way you go this pumpkin bread recipe is delicious!
Add in chocolate chips or nuts, like walnuts, to add even more flavor to this pumpkin bread!
Disclaimer- Some links on this page are Amazon affiliate links, meaning at no extra cost to you, I will earn a commission if you click through and make a purchase.
WHAT YOU NEED TO MAKE PUMPKIN BREAD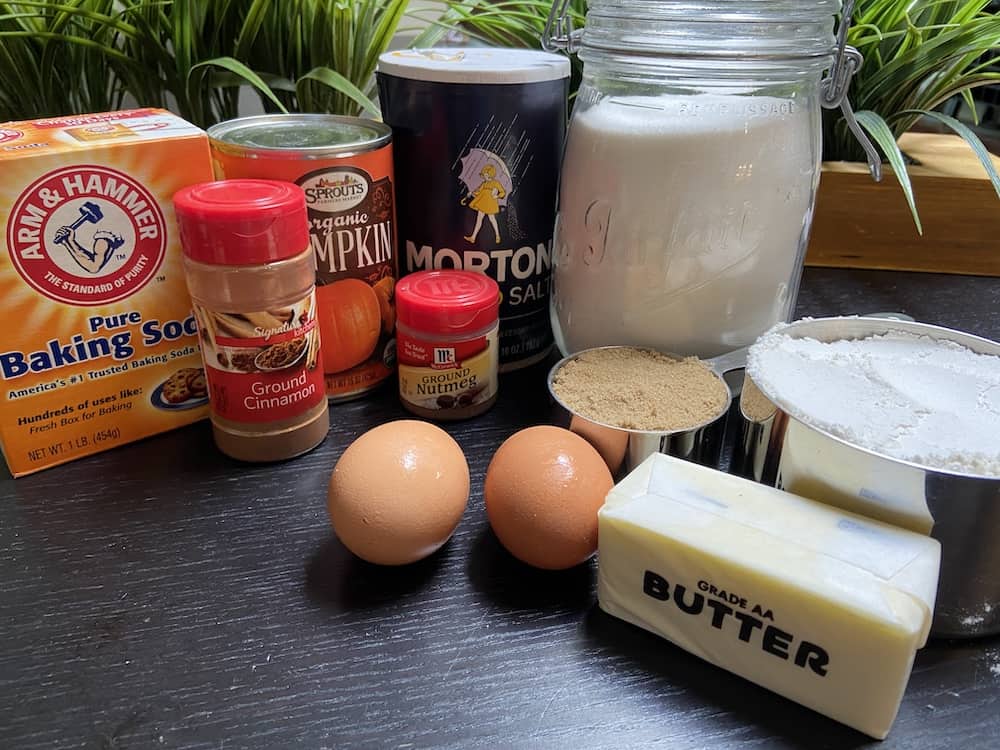 Butter
Granulated Sugar
Brown Sugar
Pumpkin Puree
2 Eggs
Gluten Free Flour
Salt
Baking Soda
Cinnamon
Nutmeg
HOW TO MAKE PUMPKIN BREAD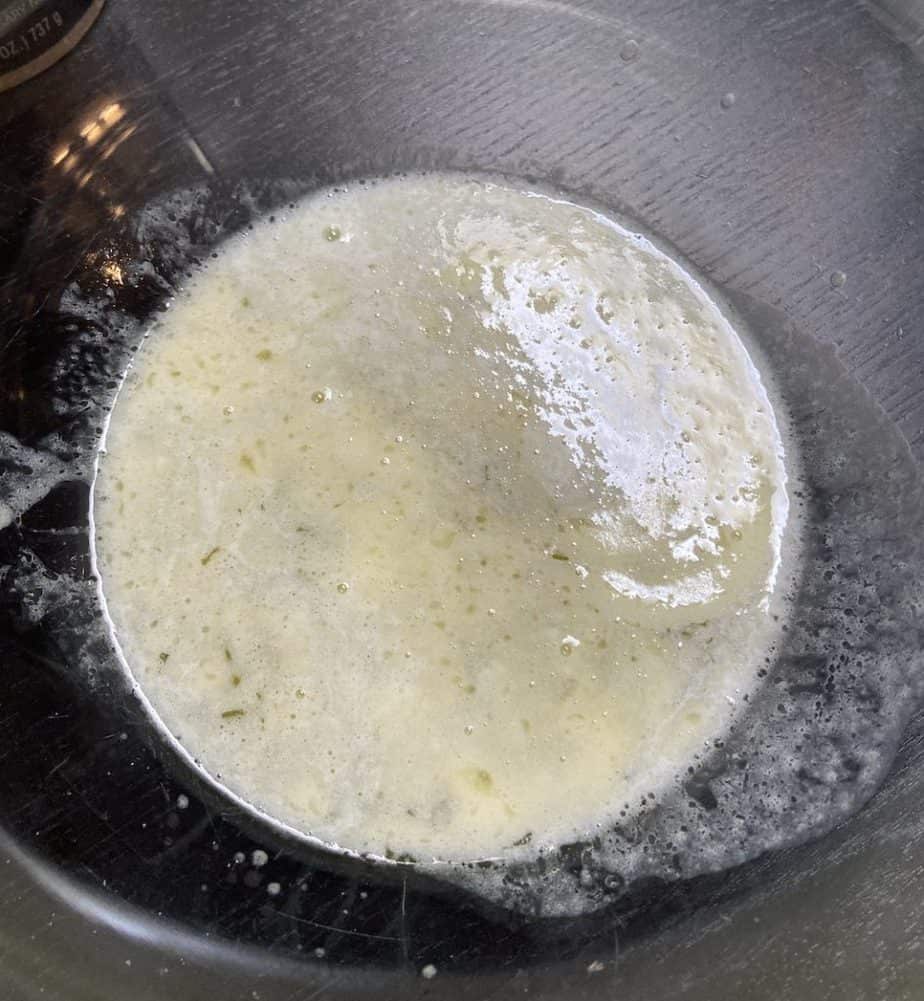 Combine the butter and sugars in a large bowl and mix well.
Add pumpkin puree and mix together.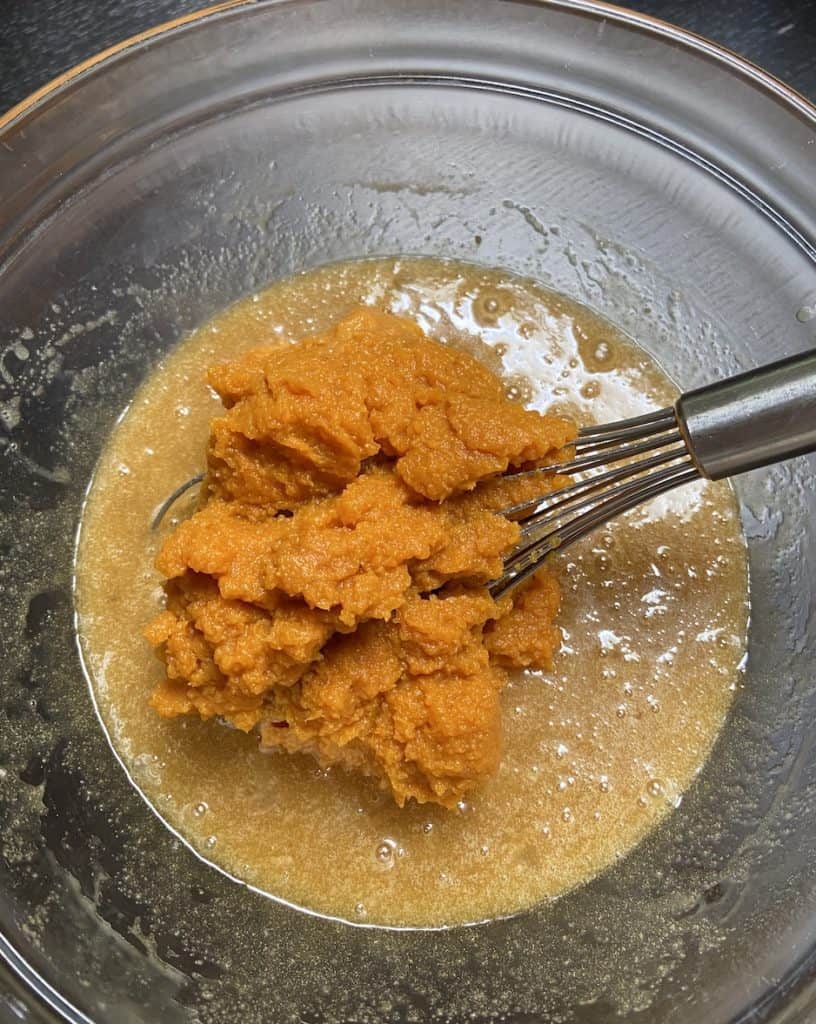 Combine the flour, salt, baking soda, and spices in separate bowl. Mix together.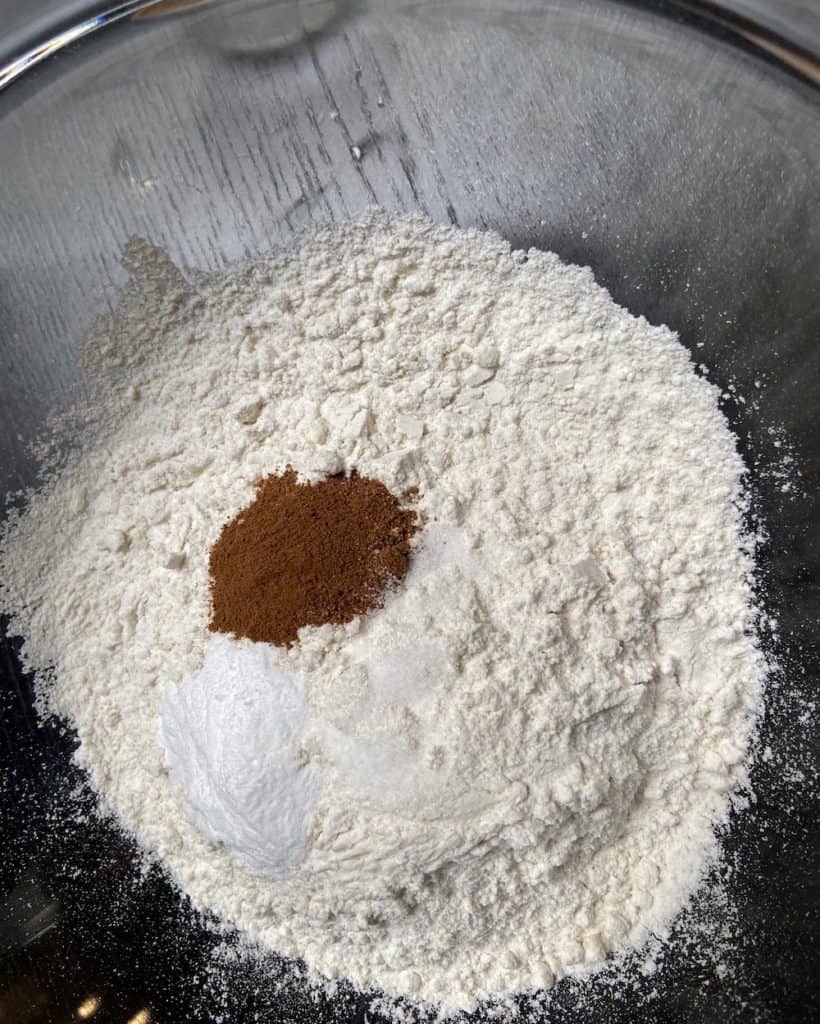 Add the dry ingredients slowly to the pumpkin mixture. Mix until well combined.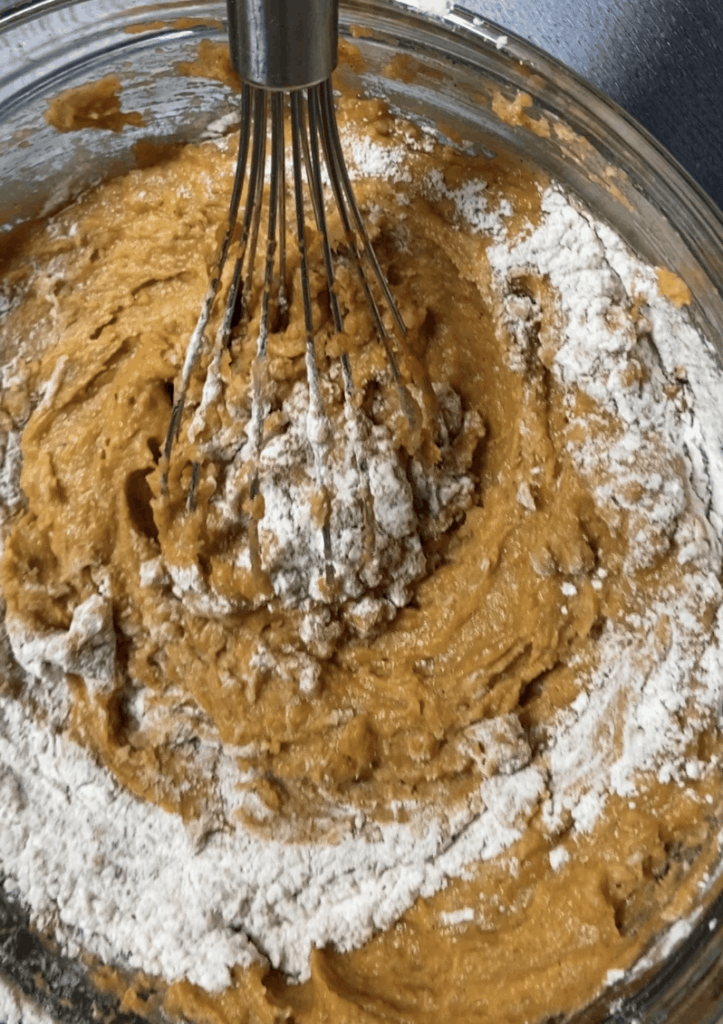 Fold in chocolate chips and nuts if desired.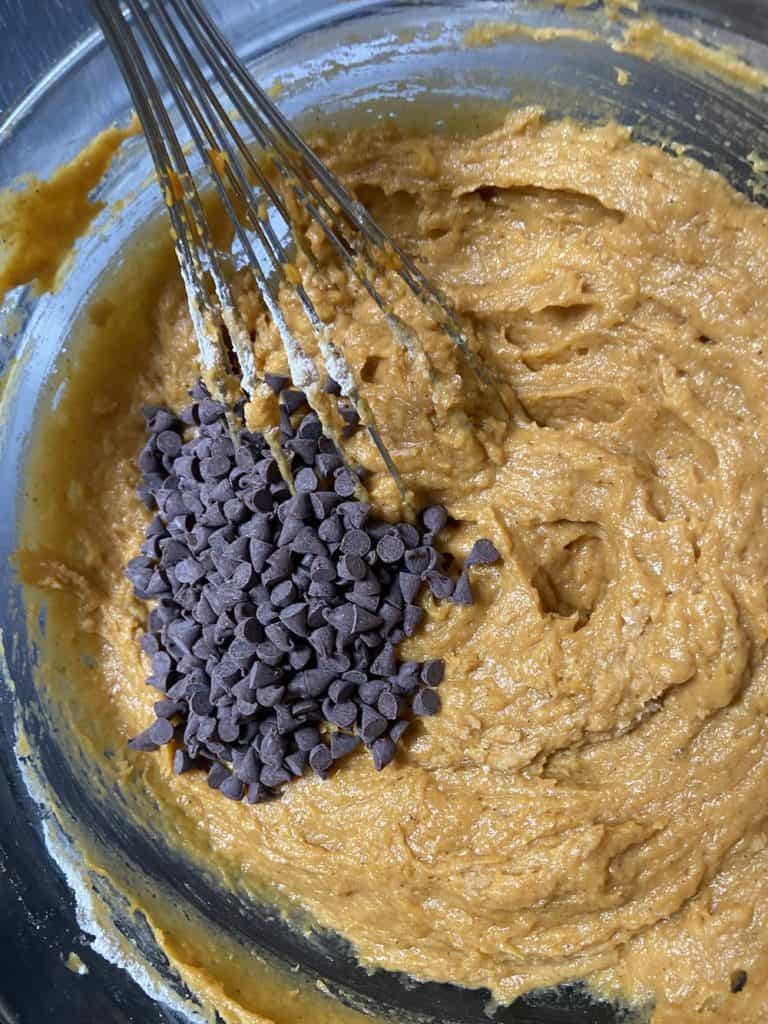 Line crockpot with parchment paper. If you don't use parchment paper grease insert generously and then coat in gluten free flour.
Pour pumpkin mixture into crockpot.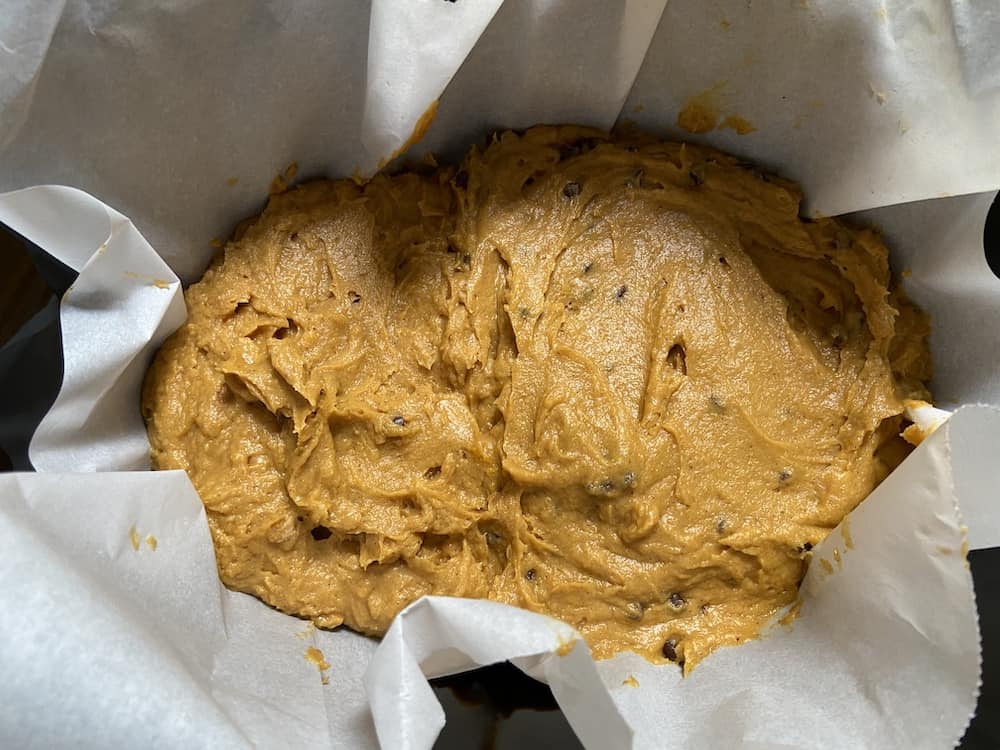 Take towel and place over crockpot and then put lid on top. This will catch the condensation while cooking.
Cook on high for 3 hours.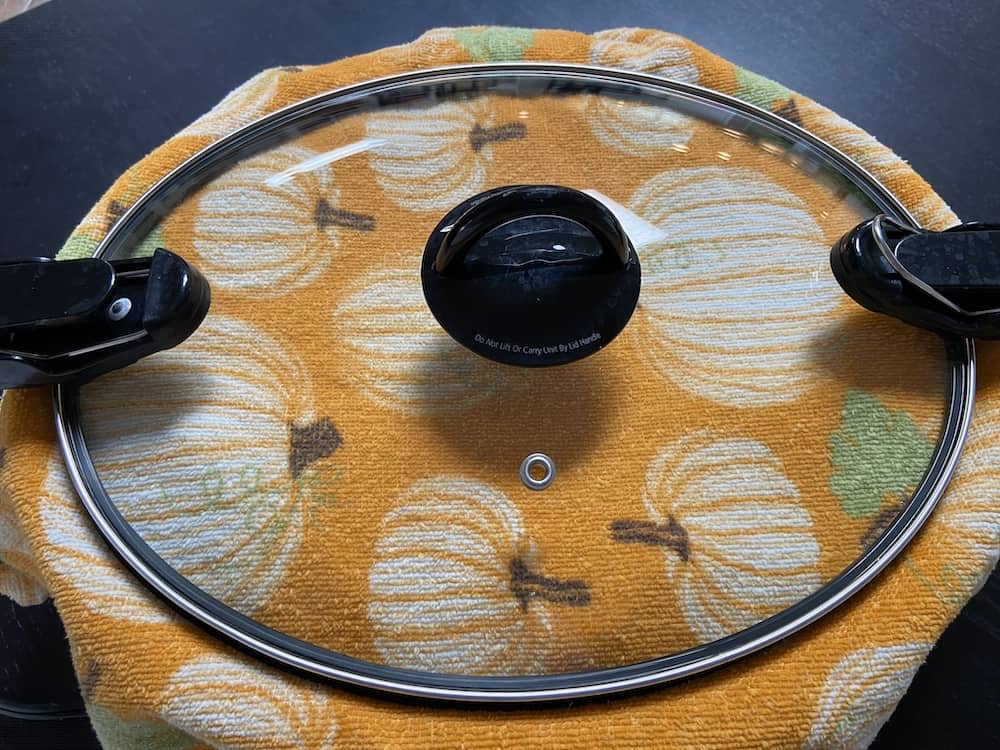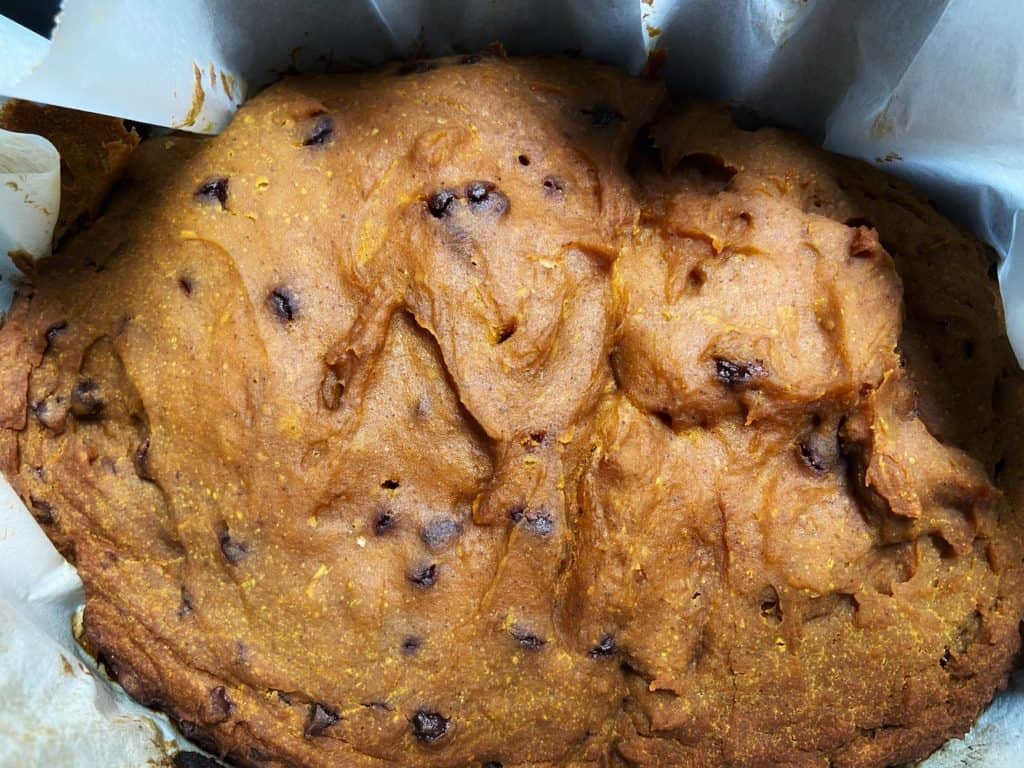 Tips for Making Slow Cooker Pumpkin Bread
*Line your entire Crock Pot with parchment paper. This makes sure the corners don't get burnt. If you don't have parchment paper make sure to spray the liner with non stick spray and then spray again!
*Place a towel on top of the slow cooker and place lid on top to help catch condensation.
Oven Option
Preheat the oven to 325°F and set an oven rack in the middle position. Generously grease two 8 x 4-inch loaf pans with butter and dust with gluten free flour.
Bake for 65-75 minutes or until tester comes out clean.
Food Allergies-
Gluten-Free- I make all my recipes gluten-free since my husband has celiac disease, which means he is allergic to gluten. This recipe normally uses regular flour so you will need to use gluten free flour. My favorite is cup for cup. You can buy it on Amazon here. We use it for all of our baking!
Use the same amount of regular flour if you don't need it to be Gluten Free.
Need A New Crock Pot?
My favorite is this Crock Pot 7 quart Programmable Slow Cooker. First and foremost, I love being able to set the timer in case I'm not home when the food is finished cooking and it just switches to warm. Plus you can lock the lid and just carry it to a party. Not only is it easy to carry but also you will never lose another Tupperware or serving dish again at a potluck party!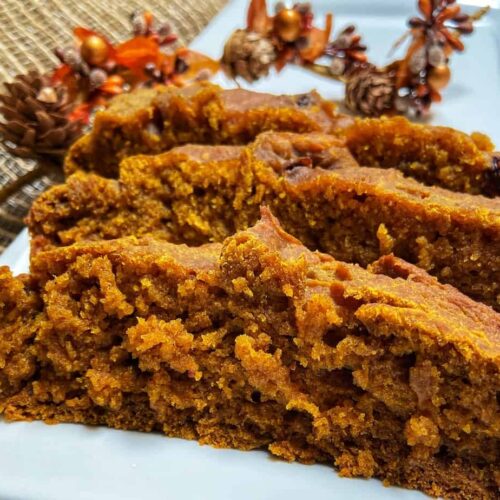 Crockpot Pumpkin Bread
Try this simple and easy Pumpkin Bread that is perfect for breakfast or as a yummy snack all week!
Ingredients
1/2

cup

melted butter

3/4

cup

granulated sugar

1/4

cup

packed brown sugar

2

large

eggs

15.5

oz

canned pumpkin puree

2

cups

all purpose gluten free flour

my fav is cup for cup

1

teaspoon

baking soda

1/2

teaspoon

nutmeg

1/2

teaspoon

cinnamon

1/2

teaspoon

kosher salt

1

cup

mini chocolate chips

optional
Instructions
Line crockpot insert with parchment paper to cover bottom and sides of the slow cooker and spray generously with cooking spray. If you don't have parchment paper grease the insert with butter or spray then dust bottom and sides with gluten free flour.

In a large bowl, whisk together butter, brown sugar, sugar, and eggs. Add pumpkin and whisk together.

In a separate bowl, whisk together flour, baking soda, cinnamon, nutmeg and salt.

Slowly pour dry ingredients into wet ingredients. Whisk until combined. Add chocolate chips if desired.

Transfer batter into slow cooker and smooth into even layer. Cook on high for 3 hours. Place a towel on top of the slow cooker and place lid on top to help catch condensation.

Remove from slow cooker and cool for 10 minutes.
Nutrition
Calories:
451
kcal
|
Carbohydrates:
67
g
|
Protein:
6
g
|
Fat:
19
g
|
Saturated Fat:
11
g
|
Trans Fat:
1
g
|
Cholesterol:
80
mg
|
Sodium:
421
mg
|
Potassium:
144
mg
|
Fiber:
5
g
|
Sugar:
42
g
|
Vitamin A:
9021
IU
|
Vitamin C:
2
mg
|
Calcium:
78
mg
|
Iron:
2
mg
More Sweet Treats
Looking for more sweet recipes! Try out these easy recipes.
No Bake Peanut Butter Energy Balls