Welcome to the wonderful world of slow cooking! It's time to get cooking delicious and easy meals in your Crock Pot or slow cooker. Getting Started with your Crock Pot or Slow Cooker can be overwhelming but once you learn the basics you will be using your Crock Pot all the time. I will help you become a pro and have home-cooked meals waiting for you at dinnertime.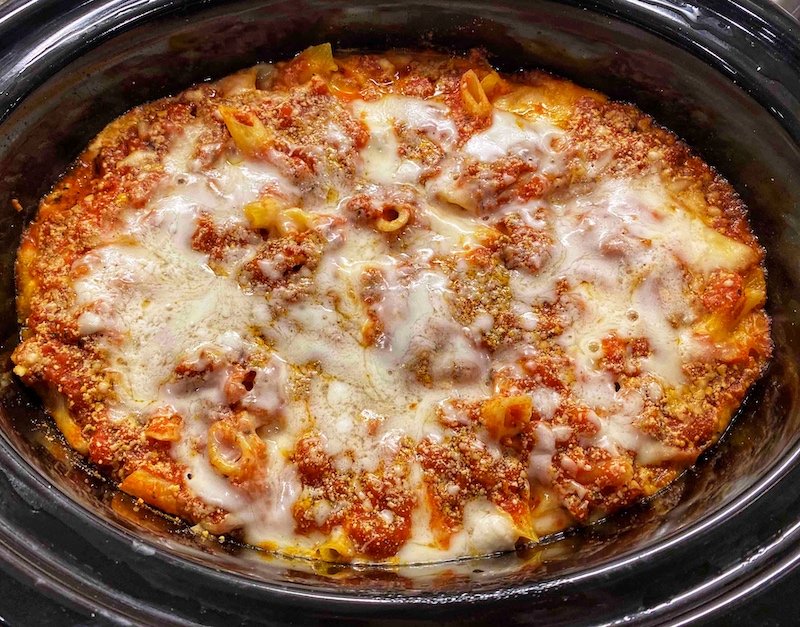 If you just bought your first slow cooker or you are dusting off the one that has been in the cabinet for years all you need is a few tips and tricks to help you get cooking. Learning the basics of this tried and true cooking appliance will have you whipping up family-friendly dinners that save time, money, and taste incredible.
WHAT IS A CROCK POT OR SLOW COOKER?
If you are asking yourself do I have a Crock-Pot or slow cooker this question is common! You have definitely have a slow cooker and you might have a Crock Pot!!
The only difference is that a Crockpot is an actual brand of slow cooker but since they were the first brand to create the appliance many slow cookers are referred to as Crock Pots. Now there are endless slow cooker brands that include Hamilton Beach, Kitchen Aid, All Clad, and many more.
Slow Cooker and Crock Pots are both a type of cooking appliances that cook with moist heat in a cooking vessel with a heating element and a lid. They use a form of cooking that is often referred to as braising. Both produce the same delicious results cooking since they cook long and low while you are away.
There are a few slow cookers out there that are metal and only cook from the bottom. The majority of slow cookers and Crock Pots heat the bottom and around the sides which creates more even cooking.
HOW TO USE A CROCK POT OR SLOW COOKER?
Now you know more about slow cookers than you ever thought possible! But that's just the beginning! There are a few tips that will help you use your slow cooker or Crockpot correctly to get the best results.
Turn it on: Ask anyone who uses their Crock Pot regularly and they will tell you a time when they forgot to plug it in or turn it on. It's almost a right of passage. Always make sure to check that you turned it on before you walk away.
Keep the lid closed: Leave your Crock Pot alone! This is one of the benefits of cooking in a Crock Pot is that you just throw everything in and leave it to cook. Every time you lift the lid it will add 15-20 minutes of cook time because you release the heat that was inside it.
Don't add too much liquid: Slow Cookers don't allow for very much evaporation with their tight-fitting so you don't want to add too much liquid.
Choose the right cut of meat– The best cuts of meat to use in a slow cooker are tough meats with a little more fat that lend themself to cooking for longer times like chicken thighs, beef roasts, and pork roasts. If you are cooking leaner meat like chicken breasts and pork tenderloin just make sure to cook it for a shorter time.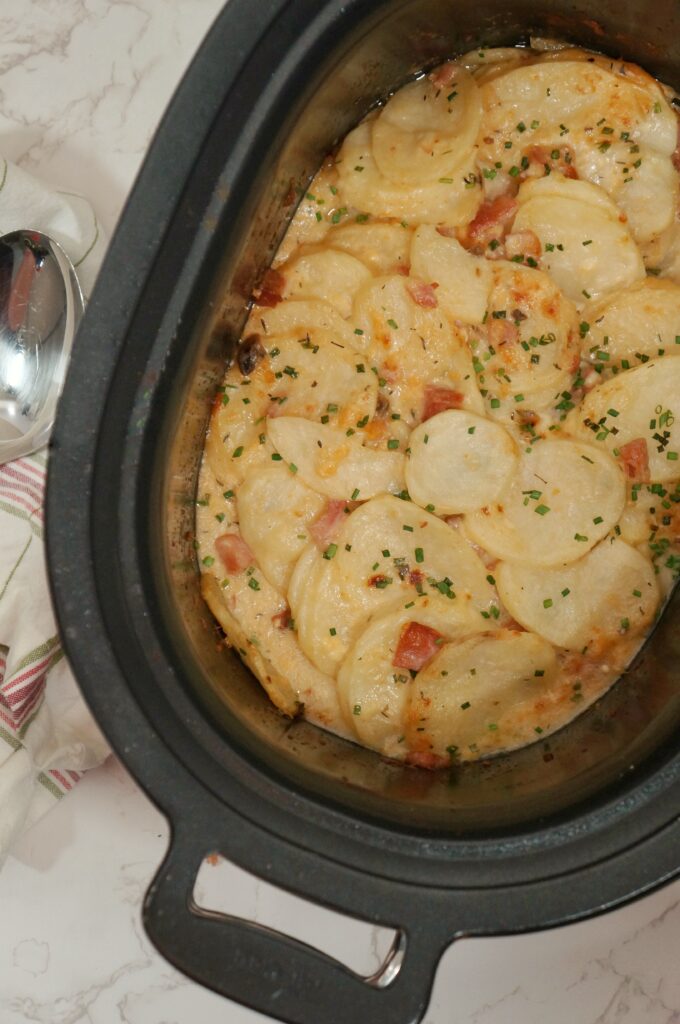 TIPS FOR USING YOUR SLOW COOKER
Pick your setting– Most Crock Pots have two settings high and low. The low temperature usually brings the heat to around 200°F and the high temperature brings the heat to around 300°F. Some have an extra setting, Warm, which keeps the food warm until you are ready to eat. Crock Pots work best on the low setting. So if you have time you should always choose low. If you are short on time use the high setting but do your best to not cook on high for too long.
Browning meat and veggies– Always make sure to brown your ground beef. If you don't there will be a lot of grease when the dish is finished cooking. Everything else is up to you, browning it will add more flavor so if you have time then take that extra step. As far as veggies go, if a recipe calls for onions I like to carmelize them for 5 minutes before tossing them in the Crock Pot. Other than that always throw veggies in.
WHAT SIZE SLOW COOKER SHOULD YOU BUY?
If you are still looking for a slow cooker there are many different sizes and shapes you can buy. Buying the right size is important because it is recommended to fill a slow cooker at least half full and no more than two-thirds full. Over-filling a slow cooker can cause a recipe to take longer to cook and under-filling can over-cook a dish.
In my opinion, the best size slow cooker to buy is one between 5-7 qt. However, you have to know what you are planning to use the slow cooker for.
3-4 quart- This size is good for 1-2 people and if you don't want leftovers. Most recipes are made for a 6 quart so you can easily half a recipe.
5-7 quart- Best for familes of 3-5 or if you want leftovers for a 2 person family.
8 quart or larger – Best for larger familes, batch cooking and large parties.
MY FAVORITE CROCK POT
Crock Pots range from around $30 to $250 based on the size and bells and whistles that they have. I always recommend the Crock Pot Cook and Carry. I recommend it for the following reasons-
6qt Size – This size works for almost every recipe.
High, Low and Warm Settings– It has all 3 settings so you can cook the meal and then let it stay on warm until you are ready to eat.
Timer– My favorite feature! When the cooking time is done it automatically switches to warm Crock Pots are all about saving time and not having to be home to switch from low to warm is well worth the $20 extra to pay for the years of
Party ready– This slow cooker has a locking lid so you can cook it at your house in the Crock Pot then lock the lid and take it right in Crock Pot to the party. You will never lose another Tupperware again!
RECIPES FOR GETTING STARTED WITH YOUR CROCK POT
You can cook anything in the Crock Pot! Cozy comfort food like soups, stews, and roasts are what most people think of with slow cooking but the list is endless of what you can make. You can make easy dinners, appetizers, breakfast, and even pasta in the slow cooker.
Plus, slow cookers are the best for meal prep, you can save time and money by using the slow cooker to batch cooking chicken and beef that can be used all week long different meals. I have tons of recipes below to help you decide what to cook in your Crock Pot.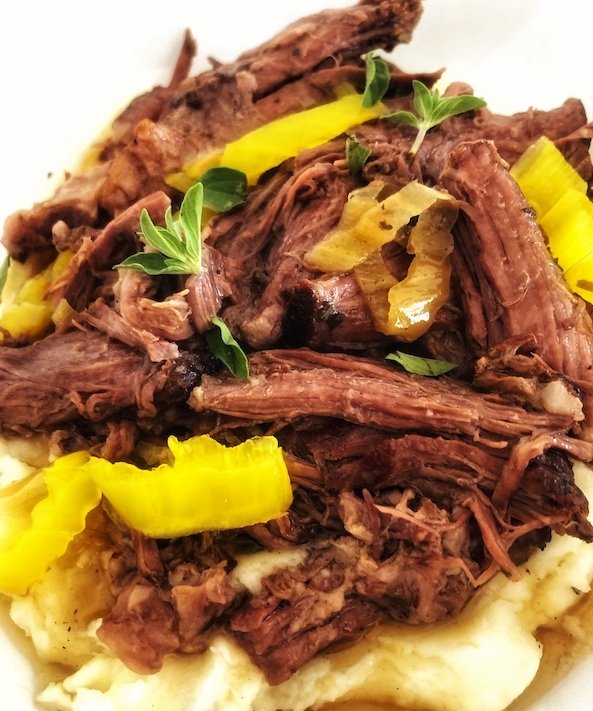 All of these recipes are the easiest recipes that are for beginners to make. So get out your Crockpot, plug it in and make one of these classic slow cooker recipes.
EASY 5 INGREDIENT RECIPES
Slow Cooker Chicken Recipes
Slow Cooker Beef and Pork Recipes
Slow Cooker Kid-Friendly Recipes
Slow Cooker Meal Prep
SLOW COOKER QUESTIONS
Can slow cookers go in the oven?
All Crock-Pot Slow Cooker removable crockery inserts (without lid) may be used safely in the microwave and oven up to 400°F per their website. Always check your brand but when I checked Hamilton Beach and All-Clad slow cooker with a cast-aluminum insert could also be used in the oven up to 400°F.
What are Crock Pot Liners?
Slow cookers may make cooking a breeze, but they can also make cleanup a pain. Slow Cooker liners are a plastic bags that you use to line the slow cooker while the meal is cooking. Once finished cooking you can just lift the bag and the mess out and throw it in the trash. I like to use this for certain dishes that always make a mess and require a lot of scrubbing after cooking like my Chili Cheese Dip. Reynolds makes slow cooker liners that are BPA free that work great.
Should I lock the lid on the Crock Pot while cooking?
Never lock the lid on the Crock Pot while cooking. The locks are only used when transporting the Crock Pot so it doesn't spill.