Back to School is starting soon and that means getting busier with after school activities, sports and homework. It's time to pull out your Crock Pot and put it to work. You can still make home-cooked meals with a little help from your slow cooker! These 10 Slow Cooker Back to School Dinner Ideas will make your dinner routine easier but I can't help on the math homework…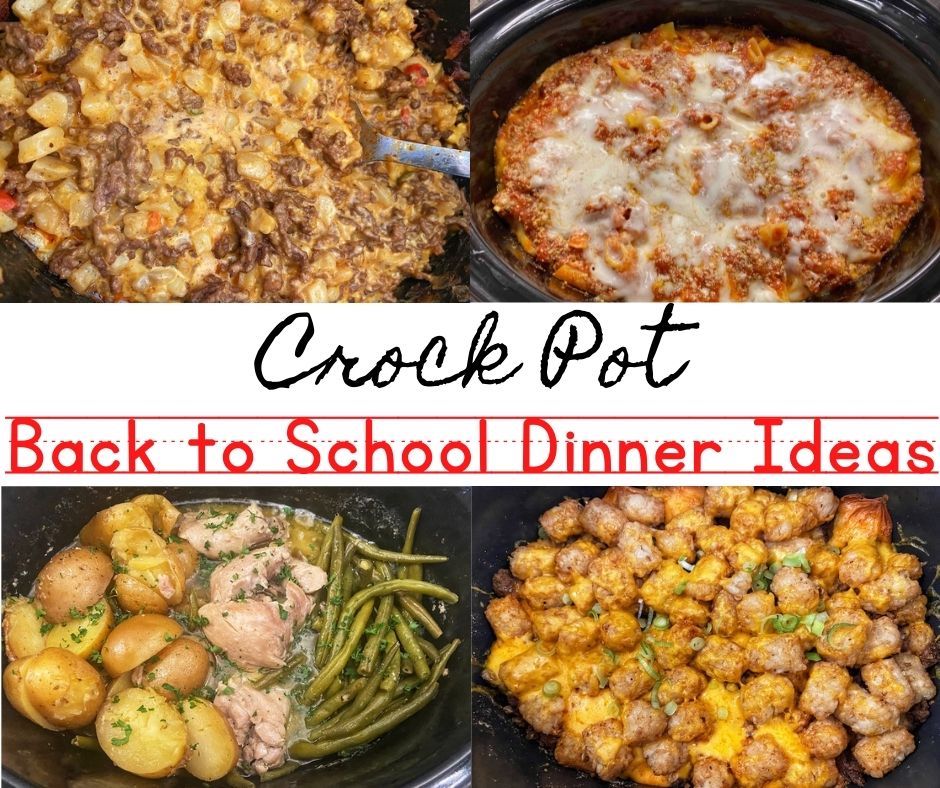 I went through and rounded up all the recipes I could find that are beyond easy to make back to school a little less stressful. I love using my slow cooker to have dinner ready to go when the day is done. There is nothing worse than walking in the door with hungry kids and a hungry Mom and realizing you still need to make dinner.
These fast prep recipes are all family approved so there won't be anything the kids won't love to eat too. Make dinner time a breeze with these Back to School Dinner Ideas!
Disclaimer- Some links below are Amazon affiliate links, meaning at no extra cost to you, I will earn a commission if you click through and make a purchase.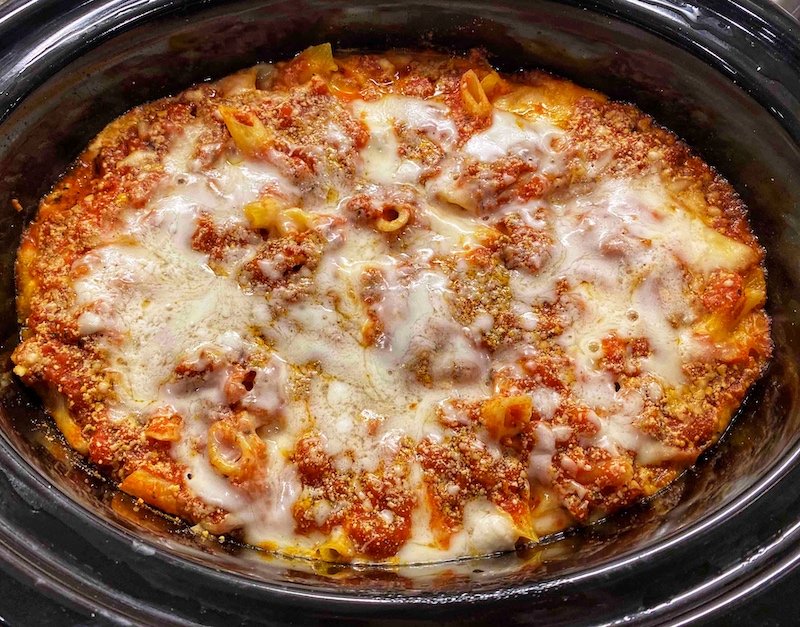 No need to boil the pasta for this version of baked ziti. This easy Italian dinner is always a hit in our house.
Get the Recipe– Crock Pot Baked Ziti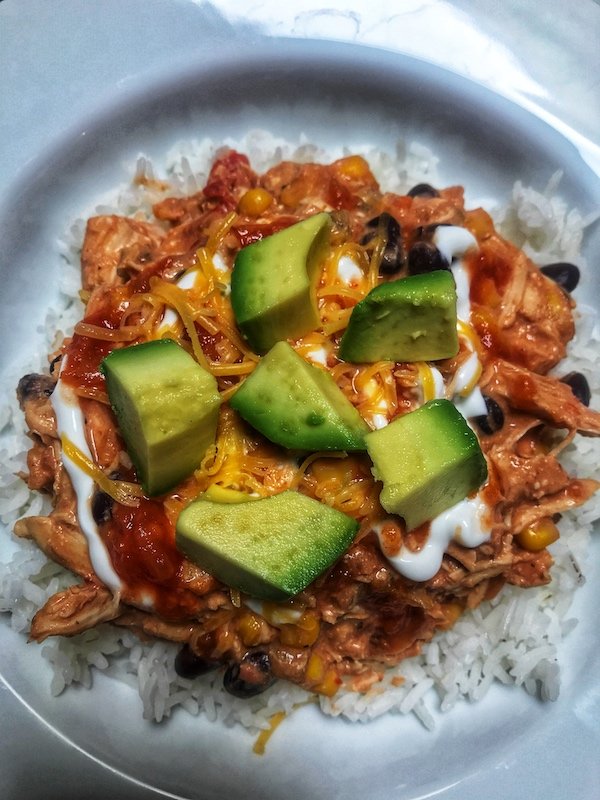 It doesn't get much easier than this! No chopping need for this recipe. You pour all the ingredients in and let the Crock Pot do the magic. The best part is you can use the leftovers to make rice bowls, nachos, burritos from this recipe.
Plus, I add my rice cooker into the mix that has the rice ready for any dishes so dinner is really ready when we walk in the door. My favorite one is Zojirushi 5.5 cup rice maker. It makes perfect fluffy white and brown rice and you can start it in the morning or whenever works for you.
Get The Recipe- Fiesta Crack Chicken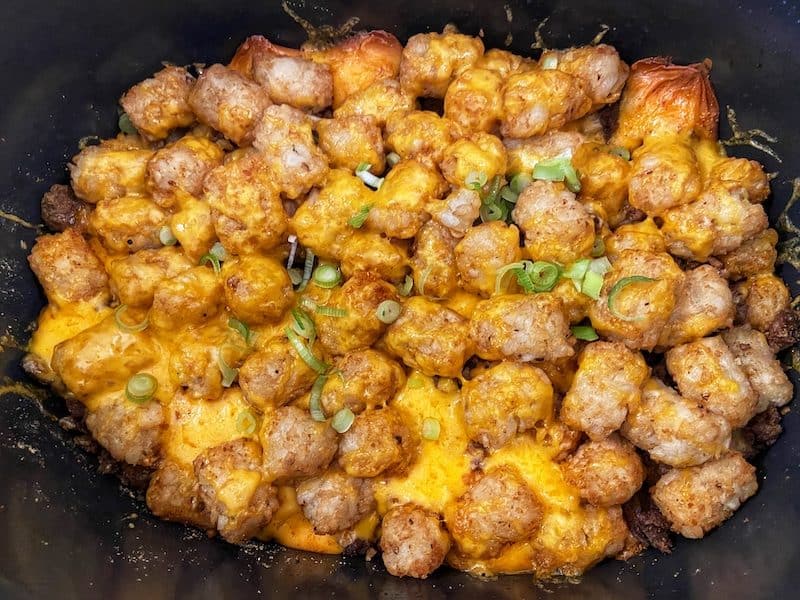 Tater Tots are always a hit in my house! My kids love this Mexican inspired version and my husband does too.
Get the Recipe– Slow Cooker Mexican Tater Tot Casserole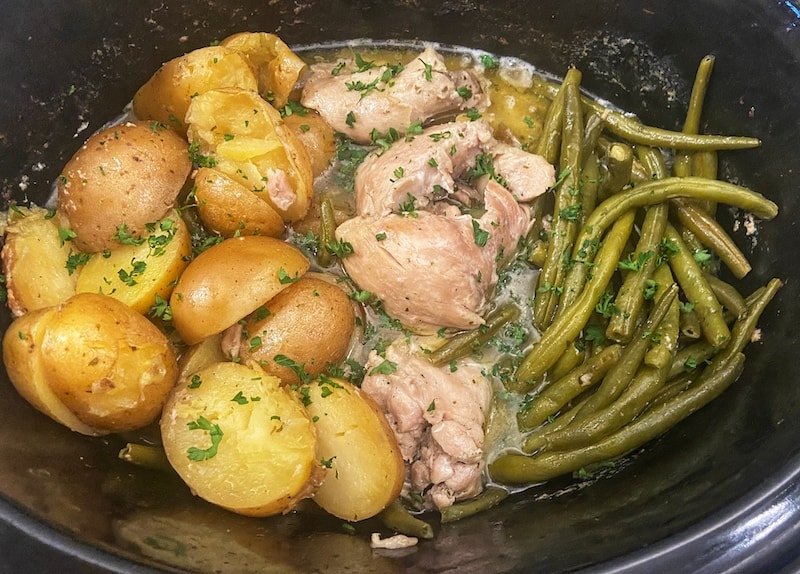 This buttery Slow Cooker Ranch Chicken is cooked with potatoes and green beans to make a savory gluten-free meal the whole family will love! Everything is included in this dish so you don't even need to make any sides.
Get the Recipe– Slow Cooker Ranch Chicken
Skip the takeout, because this teriyaki dish is packed with healthy goodies and tons of flavor, and is made in less time than it takes to hop in the car and pick up!
Get the Recipe– Honey Teriyaki Chicken
Crock Pot Beefy Potato Taco Casserole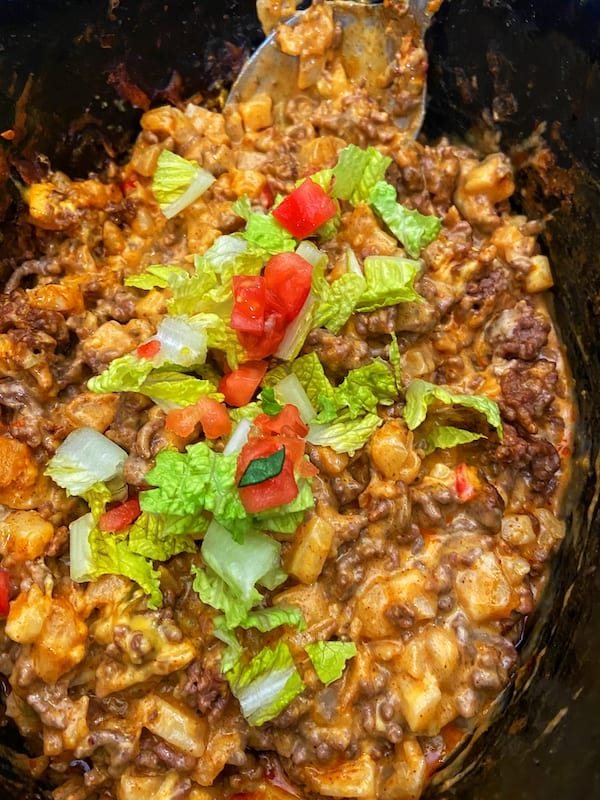 Casseroles or one pot dinners, like this one, is a great go-to for a dinner. Plus this recipe doubles as a perfect Taco Tuesday recipe too!
Get the Recipe-Crock Pot Beefy Potato Taco Casserole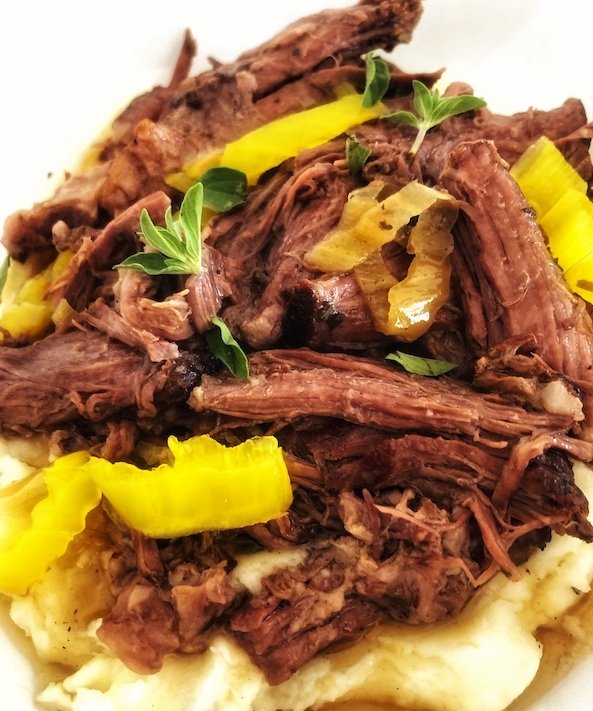 This 5 ingredient recipe can be started before school even starts and cooks all day. It gets better the longer it cooks so if you have sports or after school activities it is a great one to try.
Get the Recipe- Mississippi Pot Roast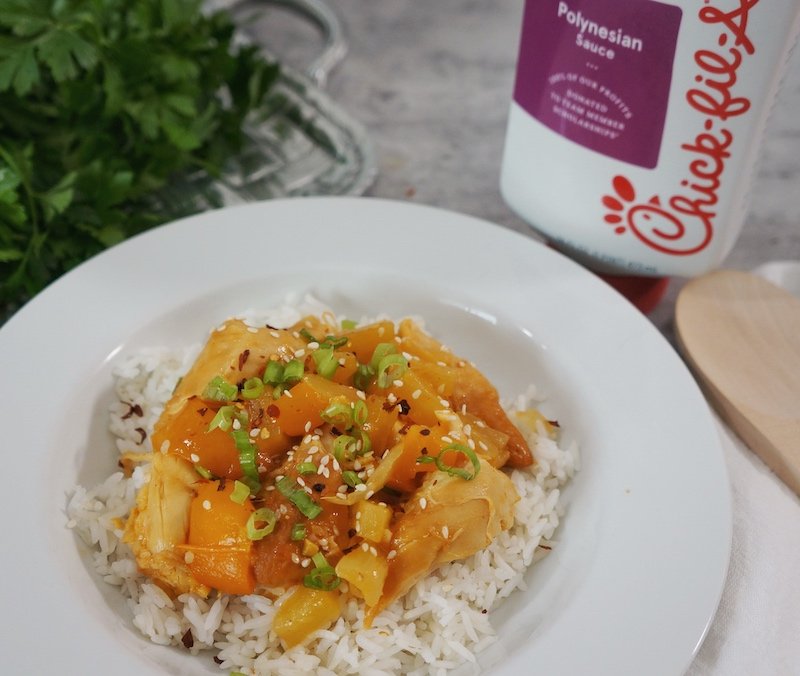 If your family loves Chick-fil-A like mine does this recipe features one of their most popular sauces, Chick-fil-A Polynesian Sauce. You can buy their sauces in the grocery store now and all the proceeds go to scholarships for their employees! This sweet and savory dinner has veggies and fruit so it is a win in my book.
Get the Recipe- Chick-fil-A Polynesian Chicken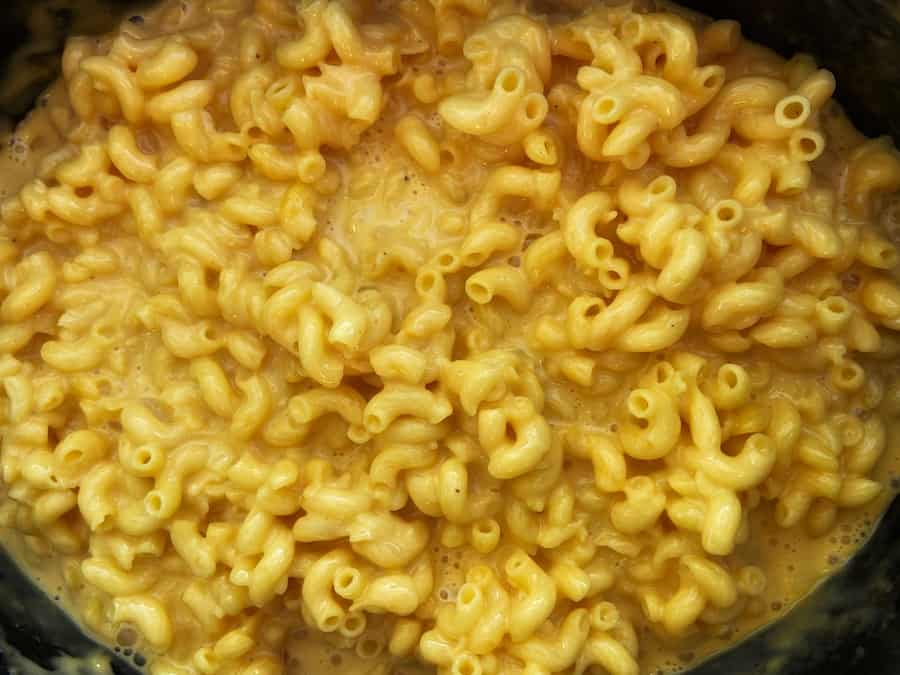 Set it and forget it Slow Cooker Mac and Cheese takes care of the work for you. No need to boil the pasta or make a separate sauce. You can add bacon or ham to make it gourmet Mac and Cheese for the adults!
Get the Recipe- Slow Cooker Mac and Cheese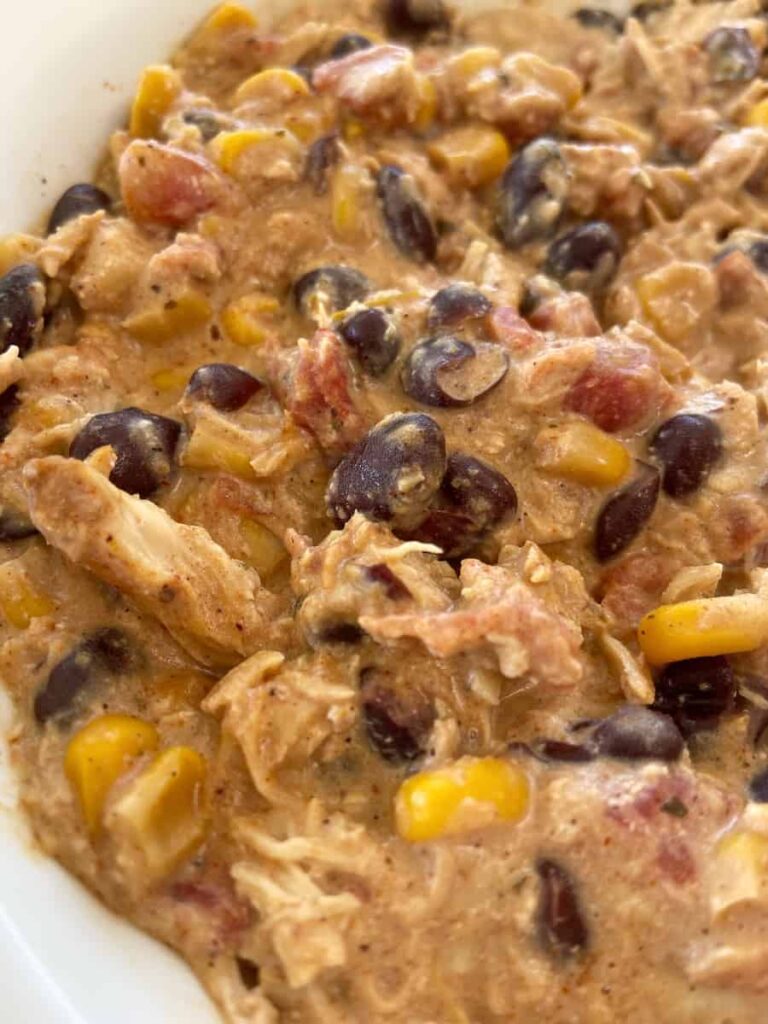 Make this family friendly chicken chili! It is loaded with beans, corn and chicken to make it a hearty and filling dinner all on its own.
Get the Recipe- White Chicken Chili
Hope you try one or all of these recipes to make Back to School more enjoyable! Happy Crockin!