Try these 15 Crock Pot Soup Recipes that will hit the spot for a comforting soup craving!
Welcome to the ultimate guide for soup lovers and busy cooks alike! If you're someone who cherishes the comforting embrace of a warm bowl of soup but doesn't have hours to spare in the kitchen, we've got the perfect solution for you – crockpot soup recipes.
Cozy Crockpot Soup Recipes
The crockpot, or slow cooker, is a game-changer when it comes to crafting hearty, flavorful soups without the fuss. We have 15 easy and delicious crockpot soup recipes that will tantalize your taste buds and warm your soul. This list of Crockpot Soups will help you make dinnertime easier with so many great options to choose from.
Crockpot Soup Recipes
From classic favorites like Crockpot Potato Soup, Crockpot Taco Soup, and Crockpot Lasagna Soup to innovative creations like Chicken Pozole that are only 4 ingredients, these crock pot soup recipes are designed to make your soup-making journey a breeze. Leaving you with more time to savor and less time to slave over the stove. Let's dive into a world of simmering flavors and effortless culinary magic!
Why Make Crock Pot Soups?
Convenience and Efficiency: Crockpot soup recipes epitomize ease and simplicity, fitting perfectly into busy lifestyles.
Set it and Forget it: The 'set it and forget it' approach allows for minimal effort, making it ideal for busy individuals.
Enhanced Flavors: Slow cooking in a Crockpot intensifies flavors and tenderizes ingredients, resulting in a more robust taste.
Versatile Options: Crockpot soup recipes range from classic comfort to adventurous blends, catering to diverse tastes and preferences.
Batch Cooking: Crockpot soups often yield large quantities, offering leftovers or freezer-friendly options for quick, future meals.
Perfect Leftovers: Leftover Crockpot soup often tastes even better the next day, making it a practical and enjoyable choice for meals.
Crock Pot Soup Recipes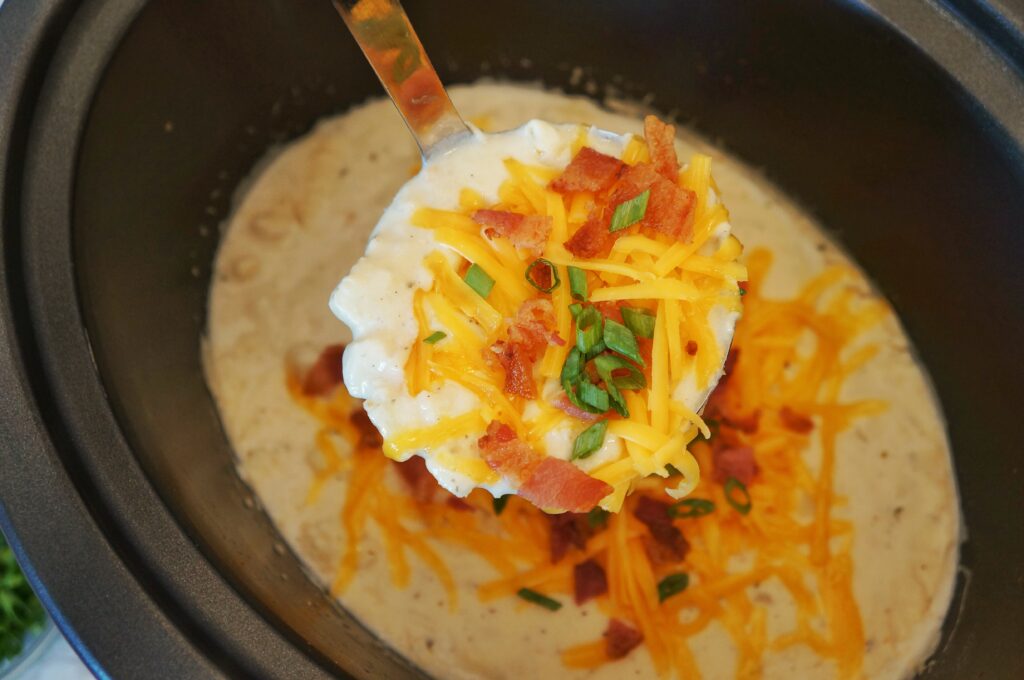 Try this delightful Crockpot potato soup recipe using convenient frozen hashbrowns, promising a creamy and comforting dish that's a breeze to make. This is one of those crock pot soup recipes that is so easy you will add it to your meal rotation over and over again.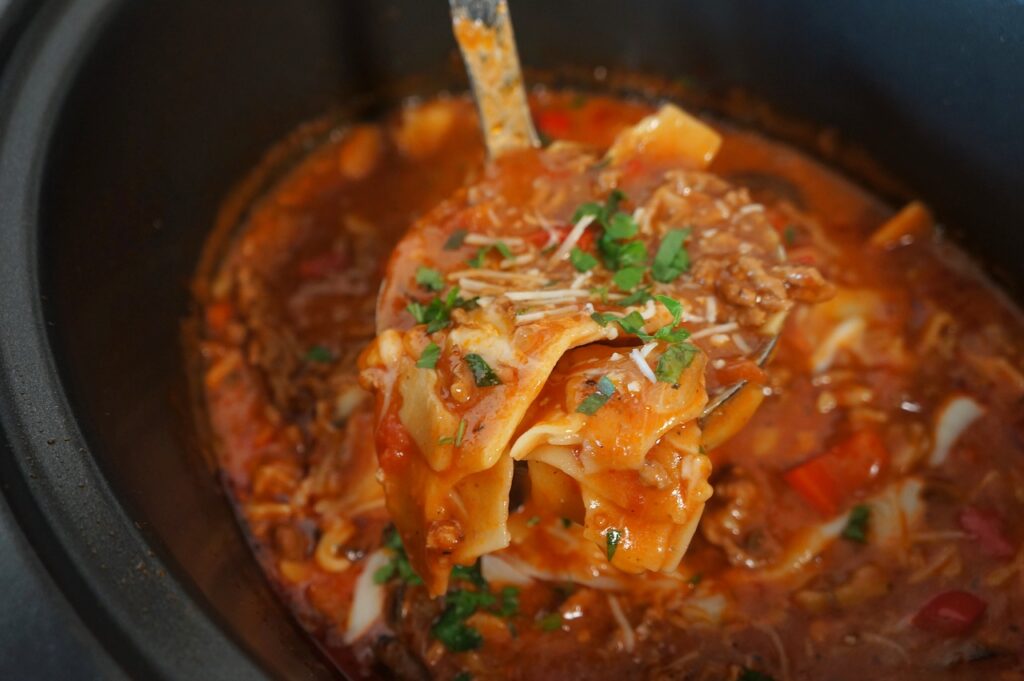 Get ready to savor all the flavors of lasagna in a convenient and comforting Crockpot lasagna soup, a hearty Italian-inspired recipe that's sure to become a family favorite. This one is our all-year-round favorite Crock Pot Soup recipes.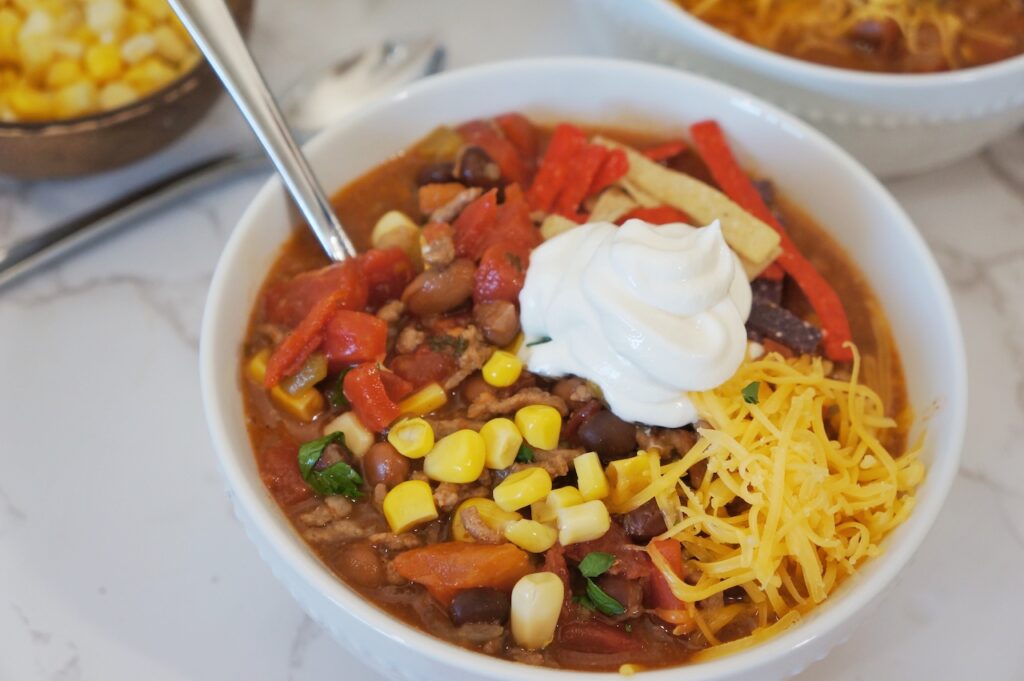 Discover the unbeatable fusion of flavors in our Crockpot taco soup recipe, a simple and delicious way to enjoy all the essence of tacos in a cozy, comforting bowl.
4. Kielbasa Soup with Potatoes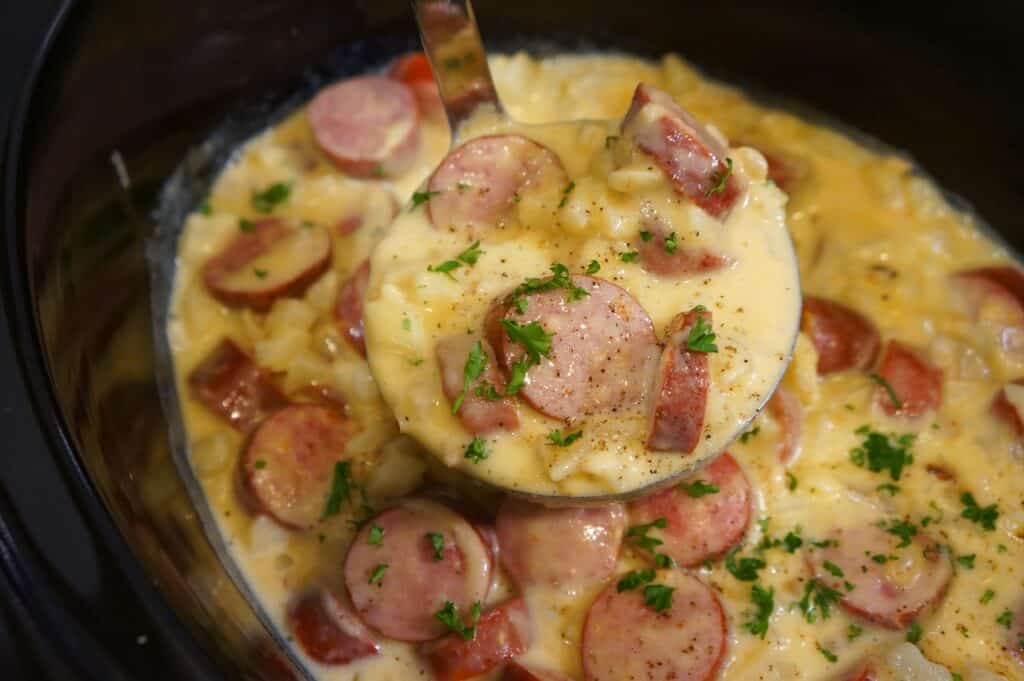 Uncover a savory delight with our Crockpot kielbasa soup with potatoes, a hearty and satisfying dish that melds the smoky goodness of kielbasa with tender, comforting potatoes for a soup that truly warms the soul. Plus this is one of our family's favorite Crock pot soup recipes that everyone will ask for seconds.
5. Crock Pot Sausage Soup with Beans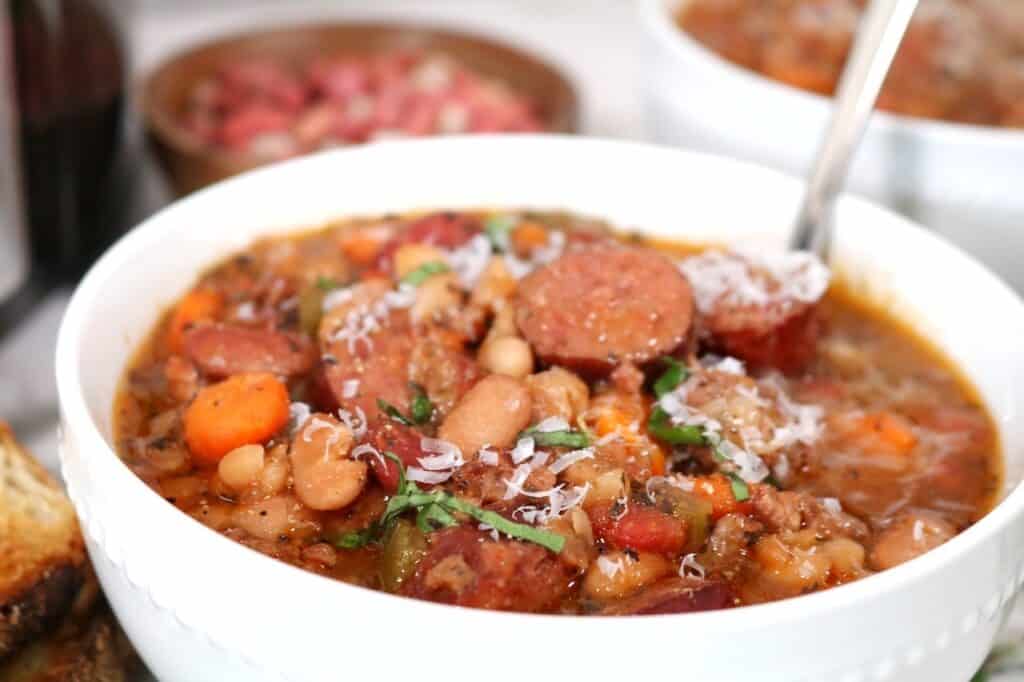 Indulge in the rich and wholesome flavors of our Crockpot sausage soup with beans, a robust and satisfying recipe that blends succulent sausage with the heartiness of beans, creating a soup that's both comforting and utterly delicious.
6. Crockpot Butternut Squash Soup– Vegan Crock Pot Soup Recipe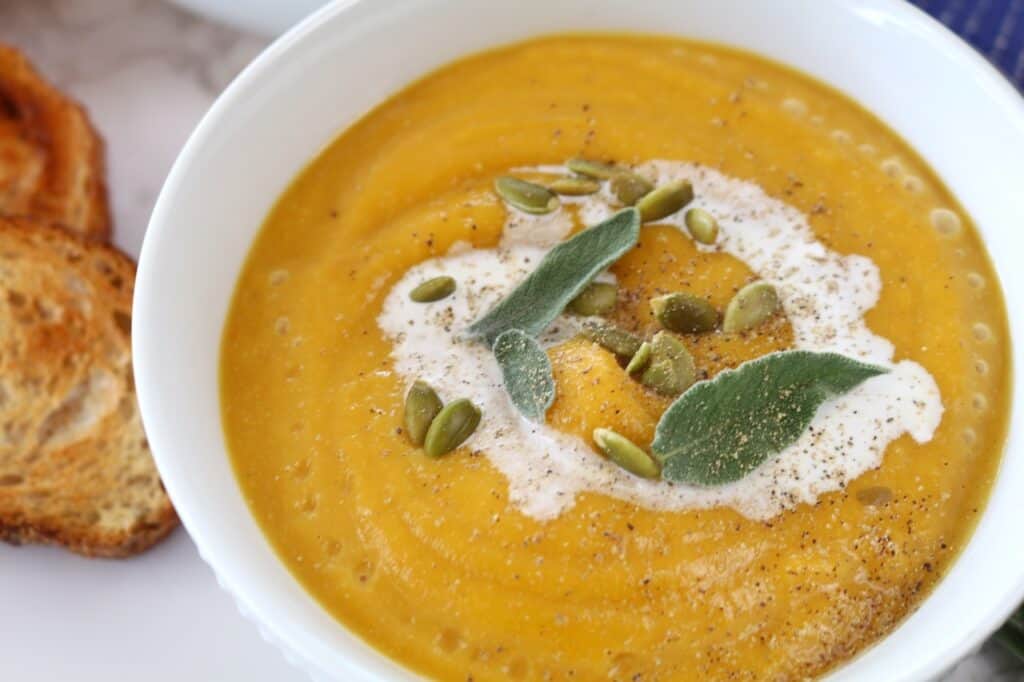 Elevate your taste buds with our easy Crockpot butternut squash soup, a velvety and nutritious delight that embodies the essence of fall with hints of nutmeg and sage. Try this Crock pot soup recipe for a savory soup!
7. Crockpot Mexican Meatball Soup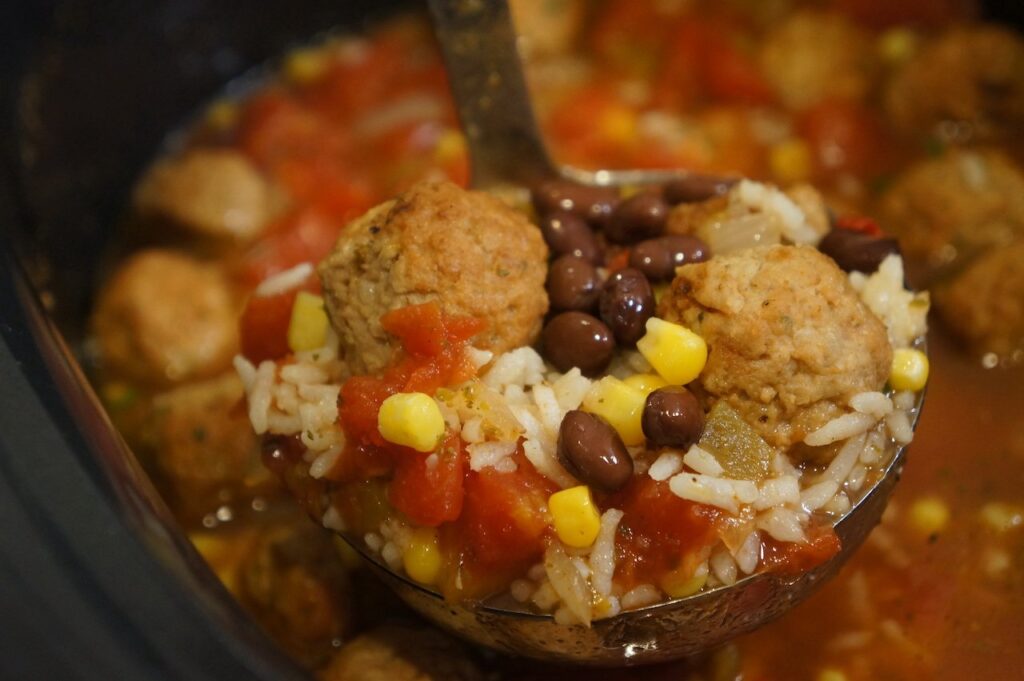 Transport your taste buds south of the border with our flavorful Crockpot Mexican meatball soup, a fiesta of spices and hearty meatballs that's a true celebration of Mexican cuisine.
8. Crockpot Thai Coconut and Chicken Soup– Healthy Crock Pot Soup Recipe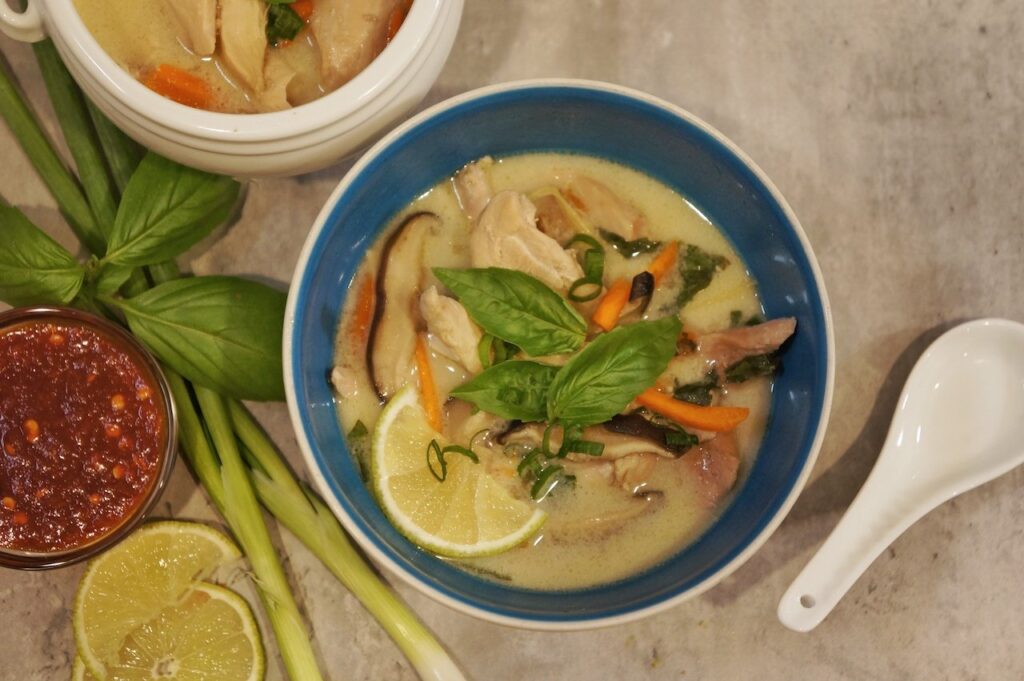 Embark on a culinary journey with our Thai coconut and chicken soup, a harmonious blend of creamy coconut, aromatic spices, and tender chicken thighs that captures the essence of Thai flavors in every spoonful.
9. Slow Cooker Broccoli and Cheddar Soup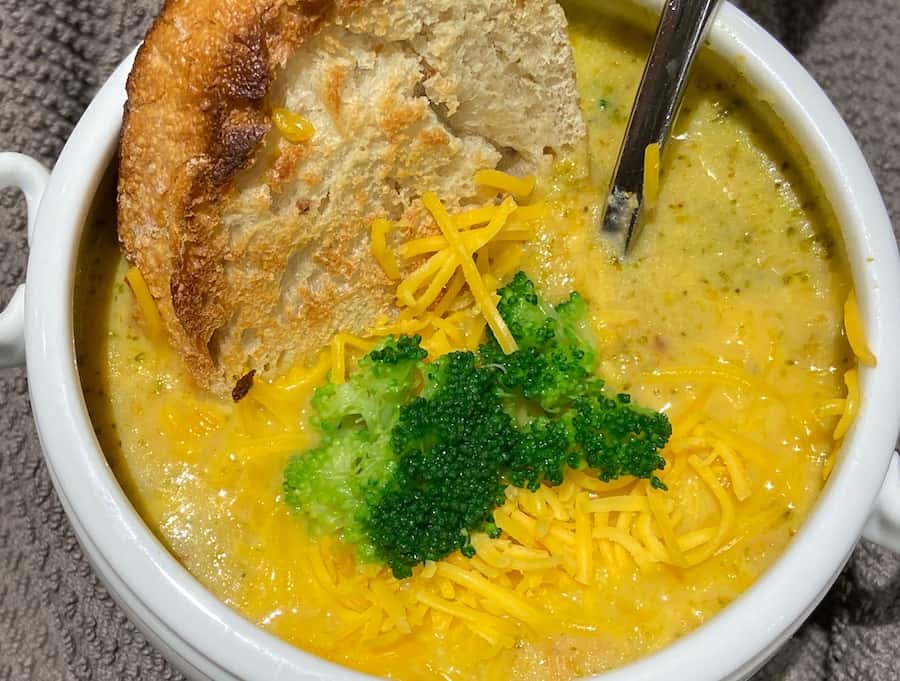 Savor the creamy indulgence of our slow cooker broccoli and cheddar soup, a comforting and flavorful concoction that marries the goodness of broccoli with the richness of melted cheddar cheese.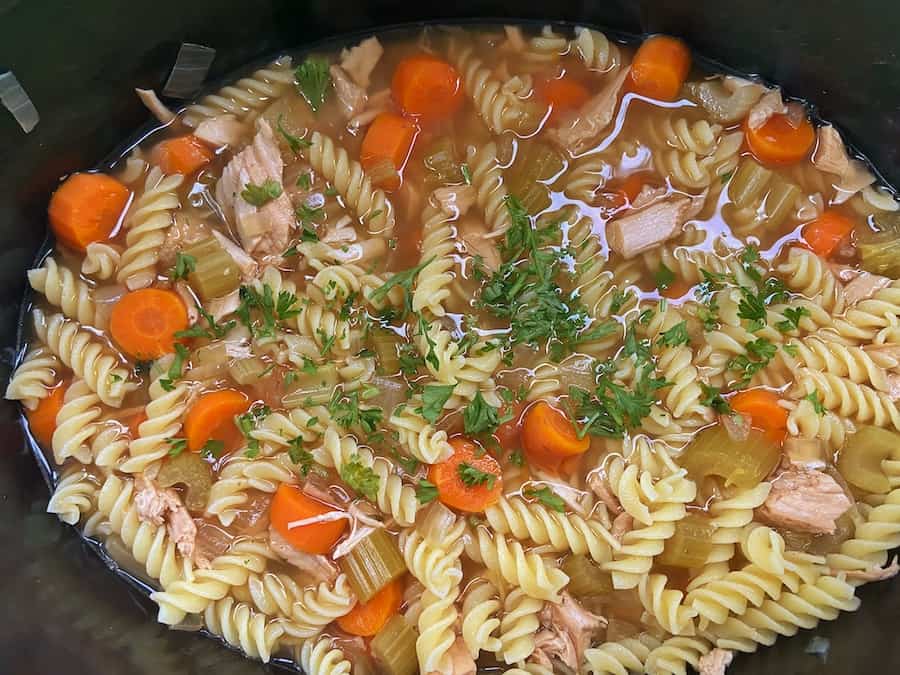 Delight in a comforting bowl of our Crockpot turkey noodle soup, a heartwarming recipe that transforms leftover turkey into a flavorsome meal perfect for any day of the week.
Discover a wallet-friendly favorite with our affordable 15-bean soup with ham, a hearty and budget-conscious recipe that turns a simple bag of beans and a few ham leftovers into a delightful, wholesome meal.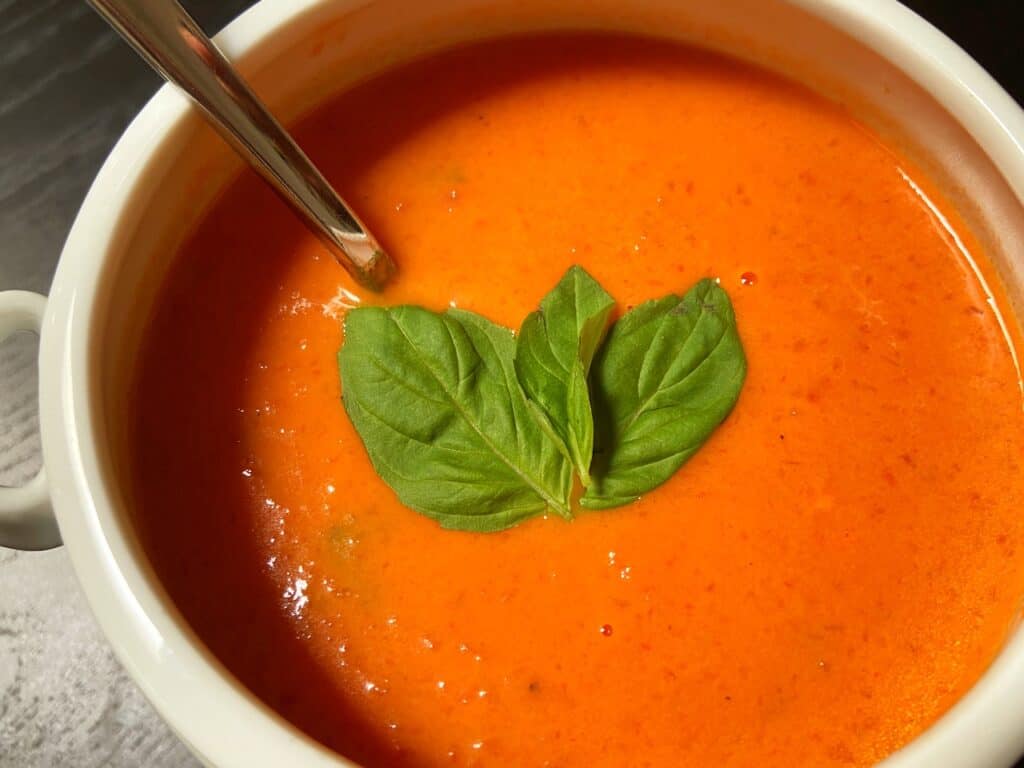 Indulge in slow cooker creamy tomato soup, a comforting classic made to be effortlessly rich and luscious for a delightful dining experience, perfectly paired with a warm, crispy grilled cheese sandwich.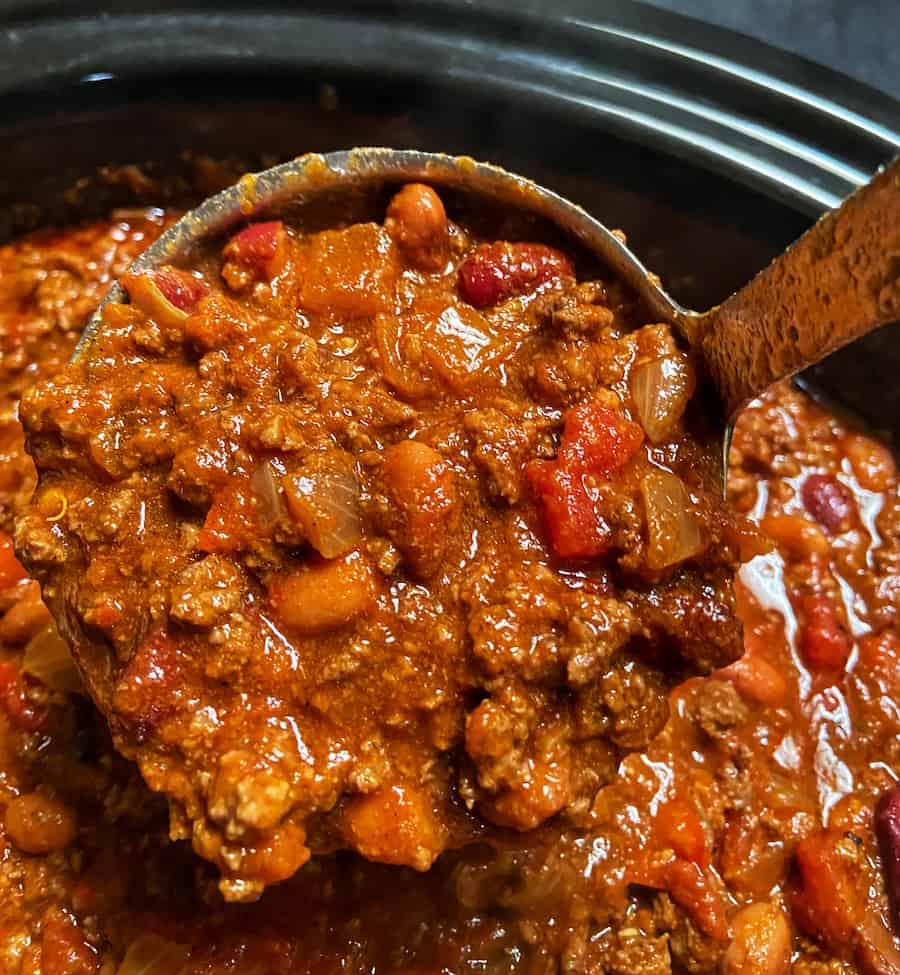 Enjoy the hearty flavors of slow cooker classic chili, and complete the meal with a side of cornbread or crusty bread.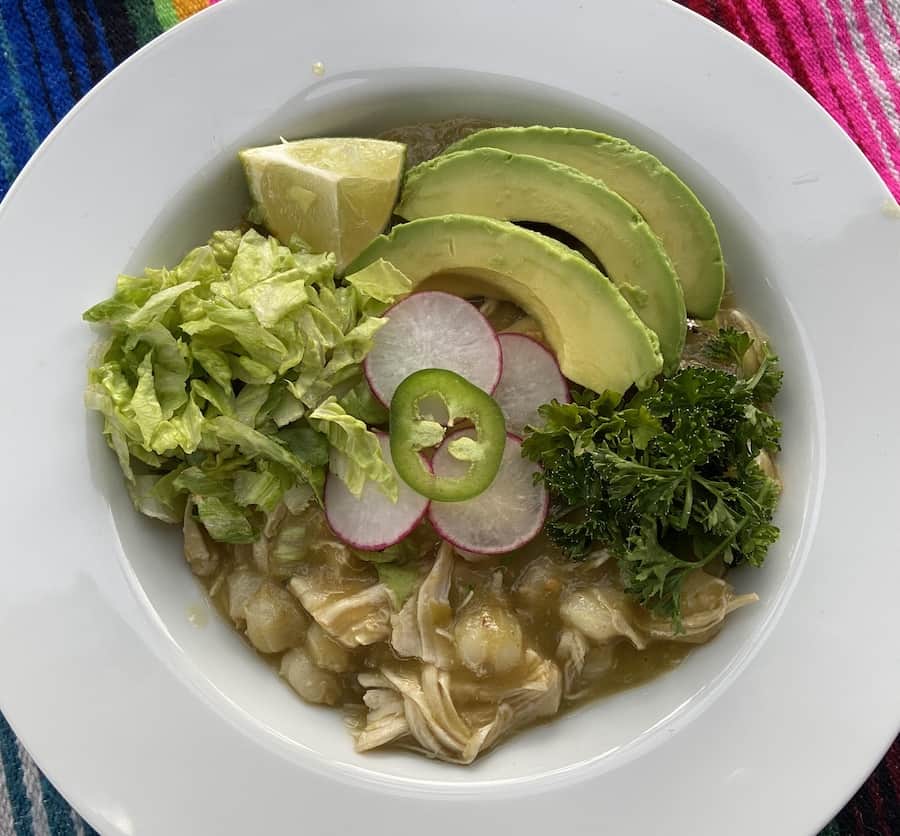 Savor the authentic flavors of Mexico with our crockpot chicken pozole, a hearty and vibrant stew that's easy to make with only 4 ingredients and full of flavor.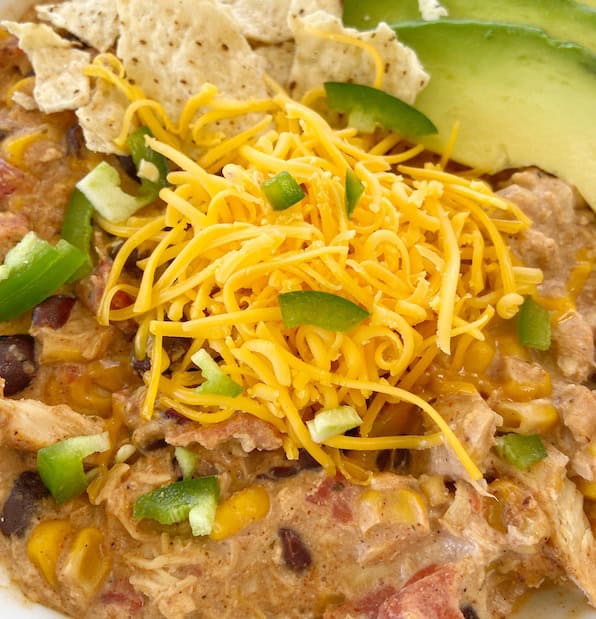 Experience the ultimate ease of our dump-and-go white chicken chili, a flavorful and fuss-free dish that requires minimal effort for maximum taste.
How to Store Leftover Soup?
Storing leftover soup properly is crucial to maintain its flavor, quality, and safety for future consumption. Here's a guide on how to store leftover soup:
Cooling Down: Allow the leftover soup to cool down to room temperature within two hours of cooking. Do not leave it at room temperature for an extended period, as it can promote bacterial growth.
Refrigeration: If you plan to consume the leftover soup within a few days, transfer it to an airtight container and store it in the refrigerator. Label the container with the date for reference.
Airtight Containers: Use airtight containers made of glass, plastic, or stainless steel to store the soup. Make sure the container is appropriately sized to reduce the amount of air in the container.
Avoid Overfilling: Leave some space at the top of the container to accommodate any expansion during freezing. For refrigeration, fill about ¾ of the container to allow for some space.
How to Freeze Crock Pot Soup Recipes?
Freezing: If you don't plan to consume the leftover soup within a few days, consider freezing it. Portion the soup into individual servings before freezing. Use freezer-safe containers or heavy-duty freezer bags, ensuring to remove excess air.
Labeling: Label each container with the date of storage. This helps you keep track of how long the soup has been stored and ensures you use the oldest soup first.
Thawing and Reheating: When ready to consume the frozen soup, transfer it to the refrigerator and let it thaw overnight. Reheat the soup thoroughly on the stovetop or in the microwave until it reaches a safe internal temperature (165°F or 74°C).
Avoid Repeated Freezing and Thawing: It's best to thaw and consume the entire portion of soup to avoid repeated freezing and thawing, which can affect the quality of the soup.
Check for Spoilage: Always inspect the soup before consuming. If it has an off smell, unusual color, or appears spoiled, discard it to ensure food safety.
By following these steps, you can safely store and enjoy leftover soup, minimizing waste and maximizing taste.
Crock Pot Soup Recipes are Perfect for Party Menus
Easy to Prepare: Soups can be made in advance allowing you to focus on hosting your guests.
Large Batch Cooking: Soups can be prepared in large quantities, making them ideal for serving a crowd without extensive effort.
Customizable: Various Crock Pot soup recipes cater to different tastes ensuring there's something for everyone at the party.
Appetizer or Main Course: Soups can serve as appetizers or as the main course.
Interactive and Social: Setting up a soup bar allows guests to customize their bowls and ensure dietary needs.
Comforting and Welcoming: Soups create a cozy and inviting atmosphere, perfect for gatherings and parties.
Cost-Effective: Making soups can be a cost-effective way to feed a large group while still offering a satisfying meal.
Loved by All Ages: Both kids and adults generally enjoy soups, making them a crowd-pleaser for family-friendly gatherings.
Need a New Crockpot for Crockpot Soup Recipes?
Are you new to slow cooking? Or just need a new Slow Cooker to make all these incredible meals?
My favorite is this Crock Pot 6 quart Programmable Slow Cooker. I love being able to set the timer in case I'm not home when the food is finished cooking and it just switches to warm. Plus you can lock the lid and just carry it to a party. You will never lose another Tupperware or serving dish again at a potluck party!
If you are new to slow cooking check out my guide to slow cooking for all the basics. These tips will make sure you are prepped for making delicious homecooked meals for your family!
Crockpot soup recipes are undoubtedly the epitome of convenience. The magic of crockpots allows you to make a delicious, homemade soup. Having dinner ready at the end of a hectic day is nothing short of a lifesaver. I love having lots of options like my Easy Back to School recipes and Healthy Crockpot Recipes so check those out for more ideas.
All of the ingredients I use are gluten-free. My husband has celiac disease, which means you are allergic to gluten.
These recipes are all made with gluten-free products. If you are not gluten-free you can use any ingredients.