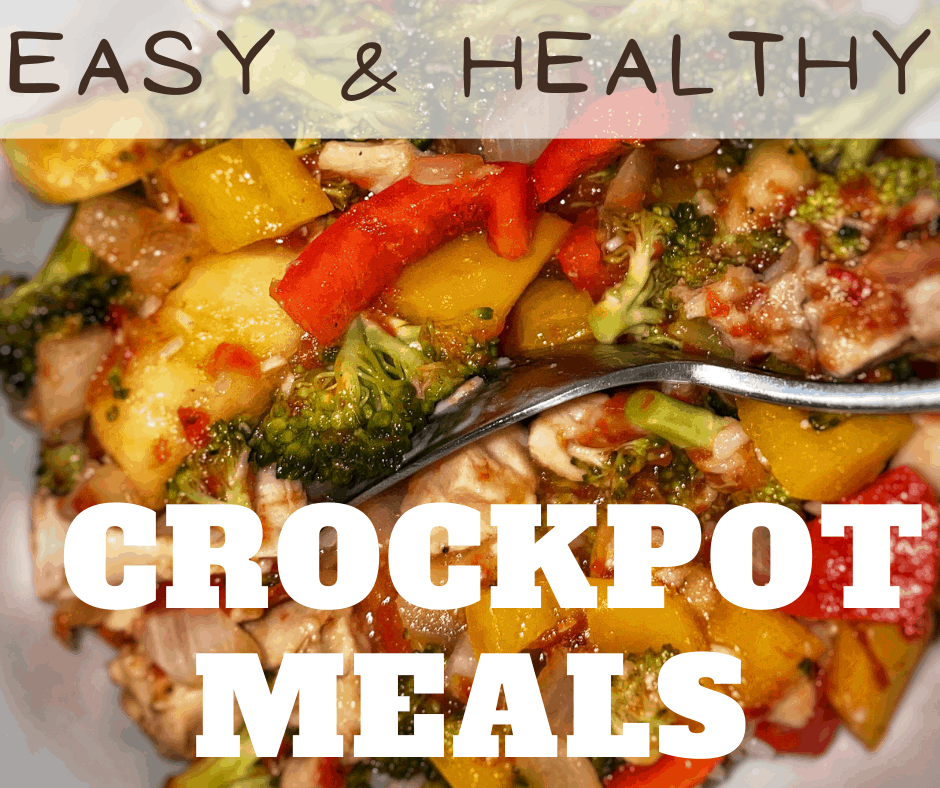 When you are trying to eat healthy the most important part is meal planning! These 15 Healthy and Easy Crock Pot recipes are perfect for that because they are easy to prep and delicious to eat. When you come home you will have dinner ready for you so it is easier to stay on track. Plus all of these healthy crock pot recipes are gluten free too!
Many people don't associate slow cooker meals with healthy but there are actually tons of recipes that are easy and healthy! I feel like easy is also important when it comes to staying healthy. I don't have the time or energy to prepare a 20 step recipe just to make it healthy.
Try out these good for you recipes that are no-fuss but still full of flavor!
Low Carb and Keto Diet Recipes
If you are looking for low carb and Keto recipes check out these tasty keto recipes perfect for that diet.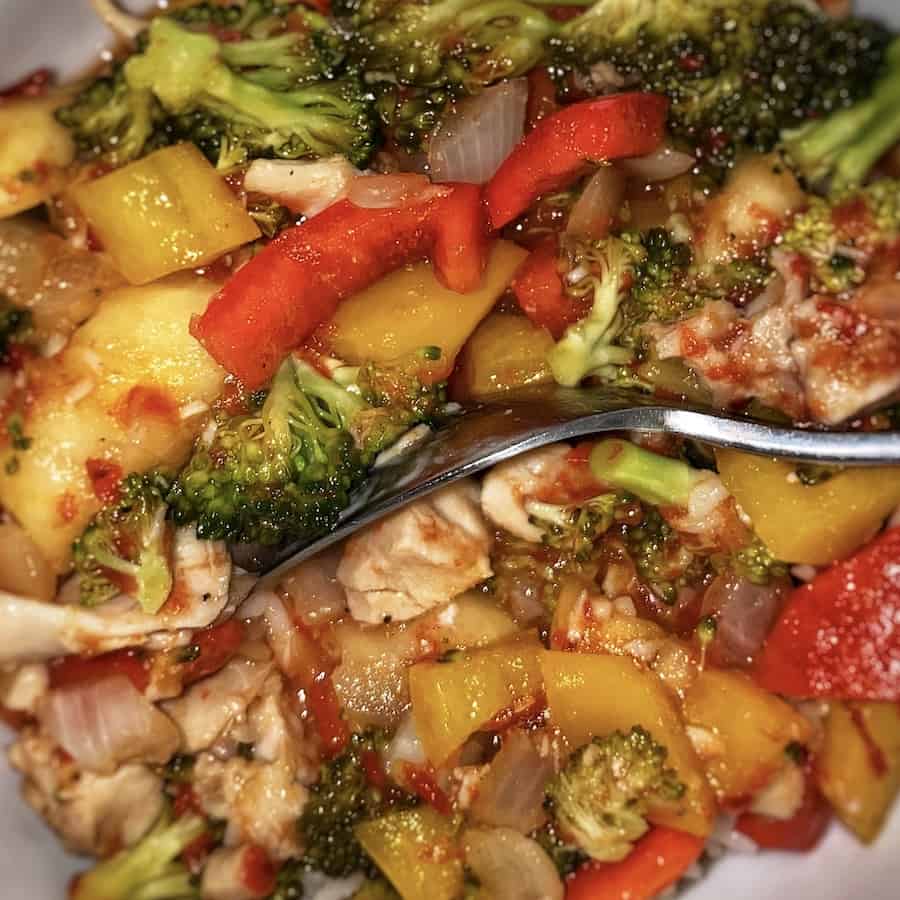 Get your Panda Express or PF Chang's fix with this healthy version of sweet chili chicken. Next time you are craving Asian takeout make this easy and delicious meal at home!
Make brown rice to go with all these healthy meals with this rice cooker with a timer. That way even your rice will be ready when you get home.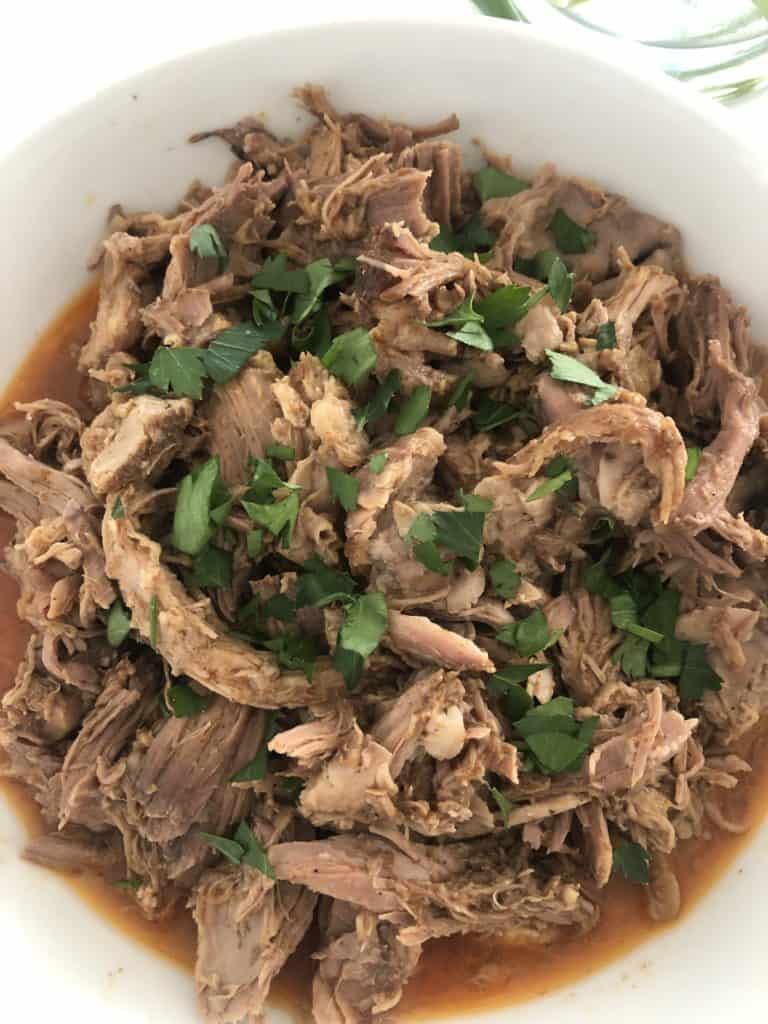 If you love Mexican food this Pork Carnitas is a great way to get your fix while staying healthy.
There's always time to reset with a soup. This hearty recipe is packed with all my favorite flavors- artichoke hearts, kalamata olives and feta cheese!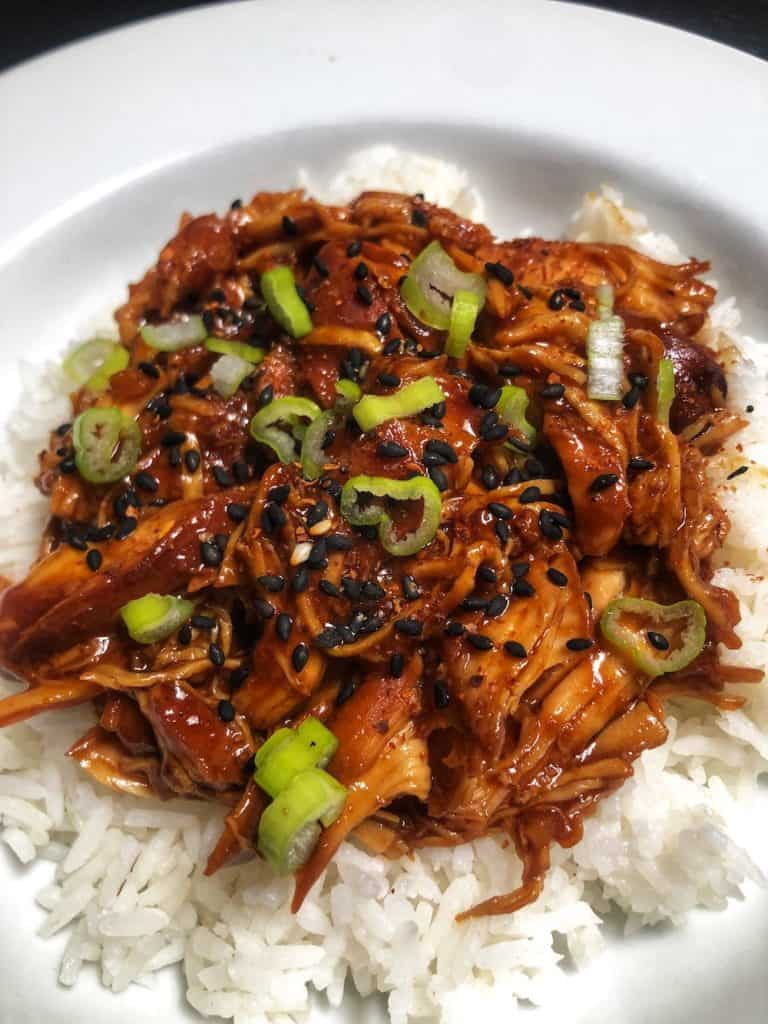 Skip the takeout and make this homemade version of the classic Asian dish! The best part is you only need a few ingredients to make your own tasty sauce.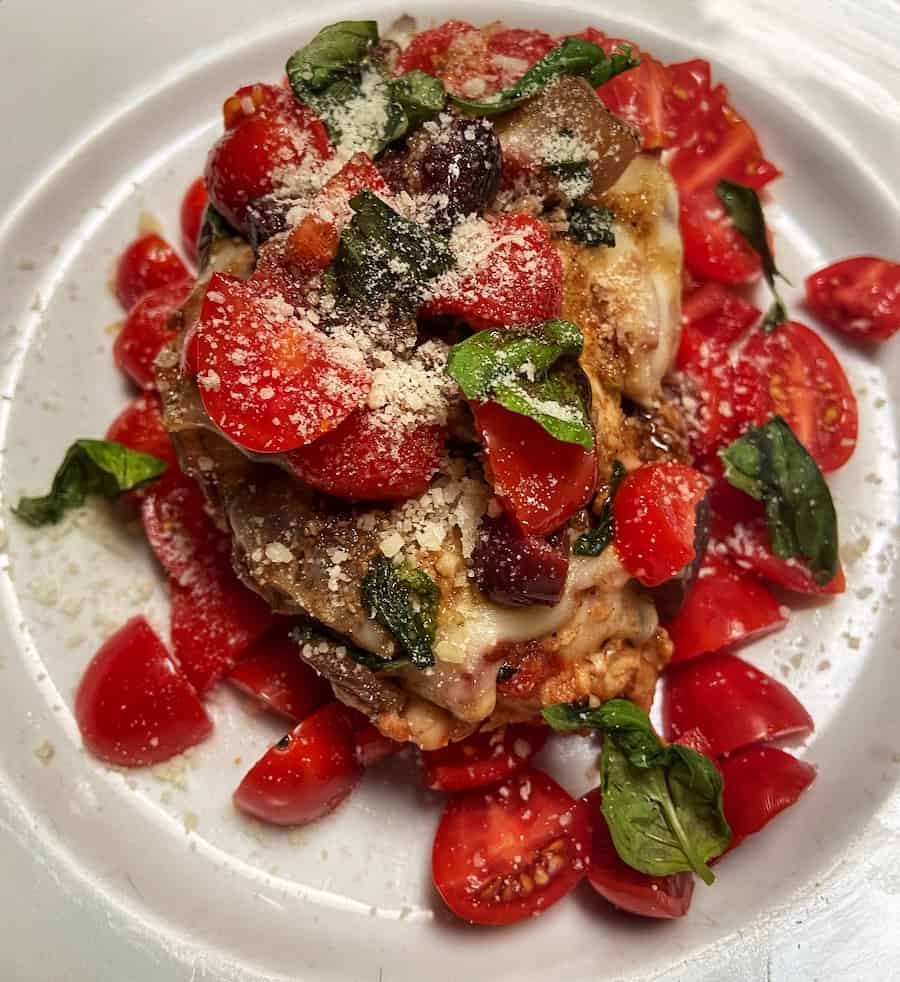 This recipe is bursting with flavor and tons of antioxidants from all the tomatoes! I love the fresh flavors the basil and balsamic add to the mix.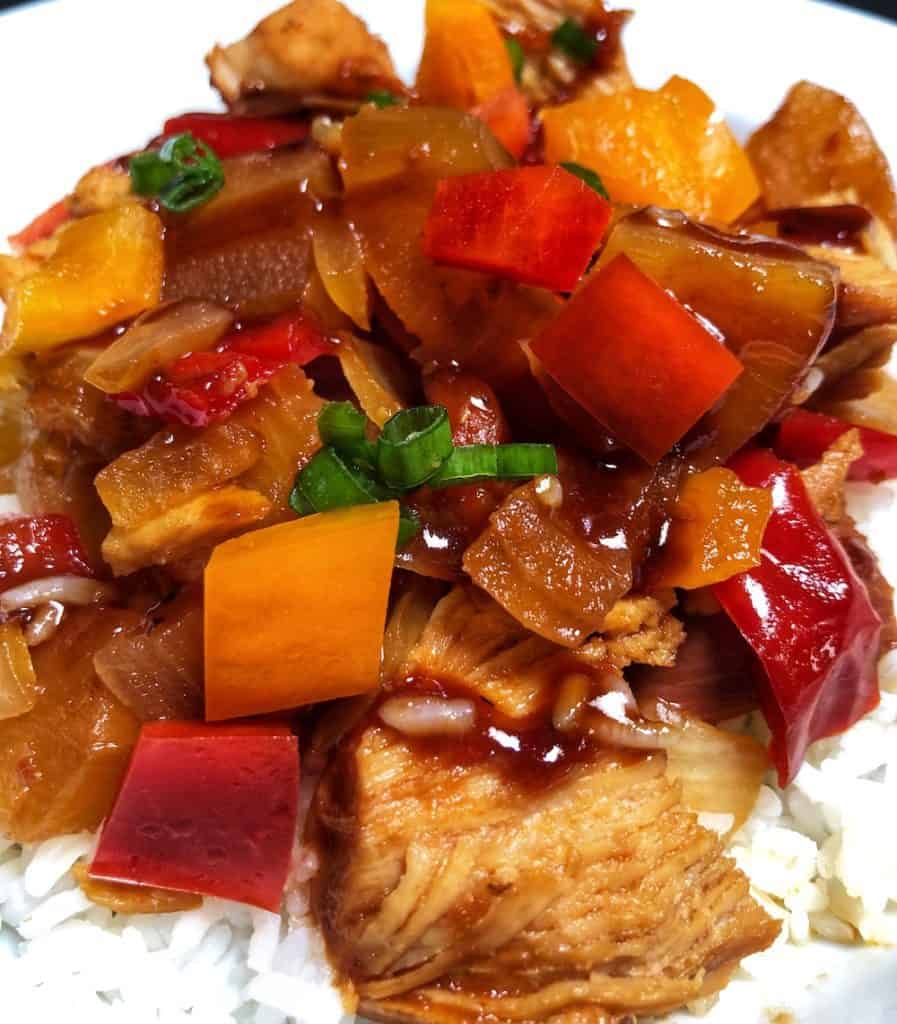 This yummy meal comes together into an easy family meal with just 5 ingredients! Slow Cooker Easy Hawaiian Chicken is sweet with a bit of kick because of the BBQ Sauce.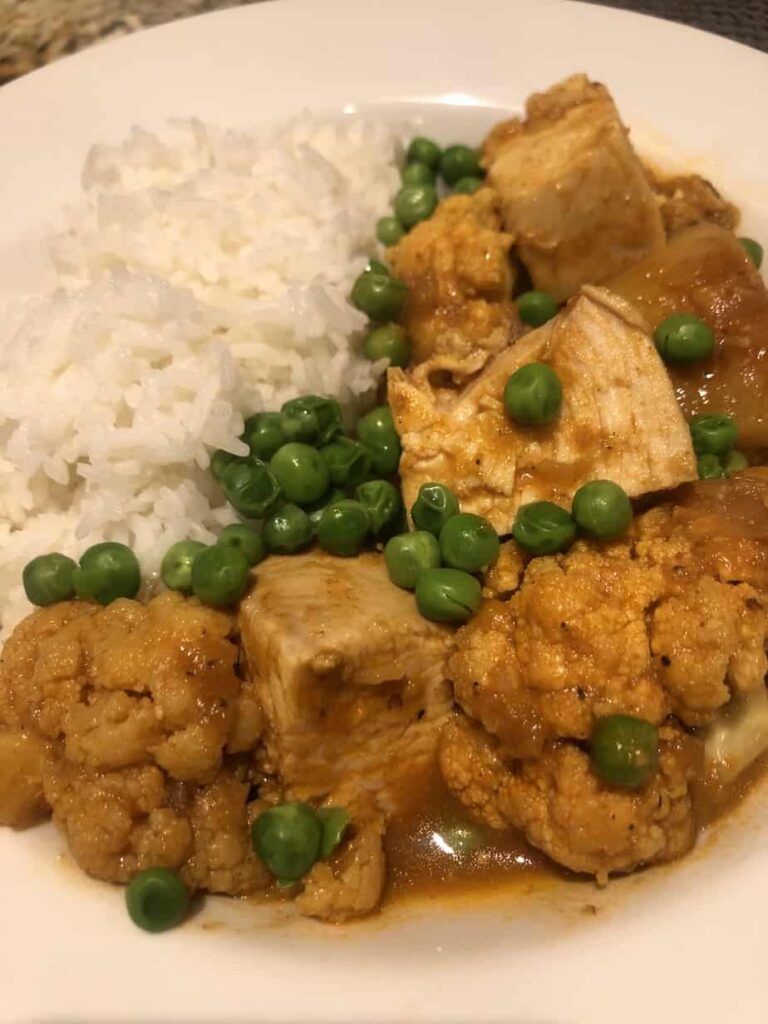 Curry Chicken is so easy to make with the quick simmer sauce you can pick up at the grocery store or my favorite is from Costco. Add cauliflower and peas for a boost of veggies! Or you can add any veggies you like to customize it for you.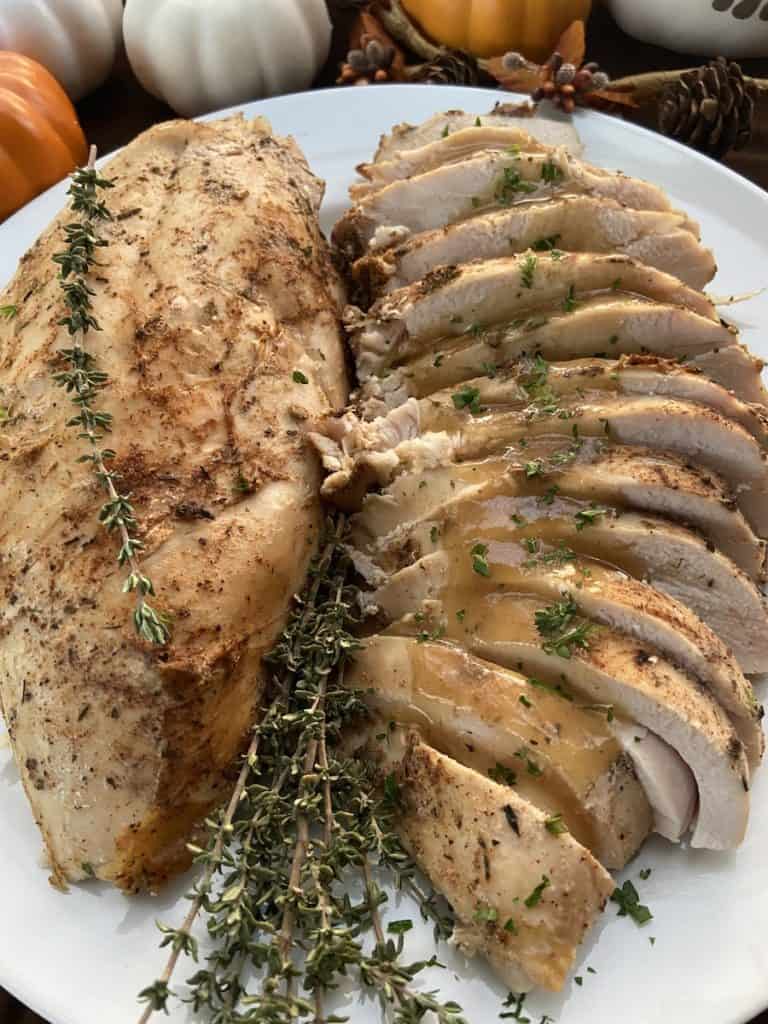 You can actually make a slow cooker turkey breast in your crockpot! This is the great to make tons of lunches all week long. Pair with some delicious grilled veggies and you have killer combo.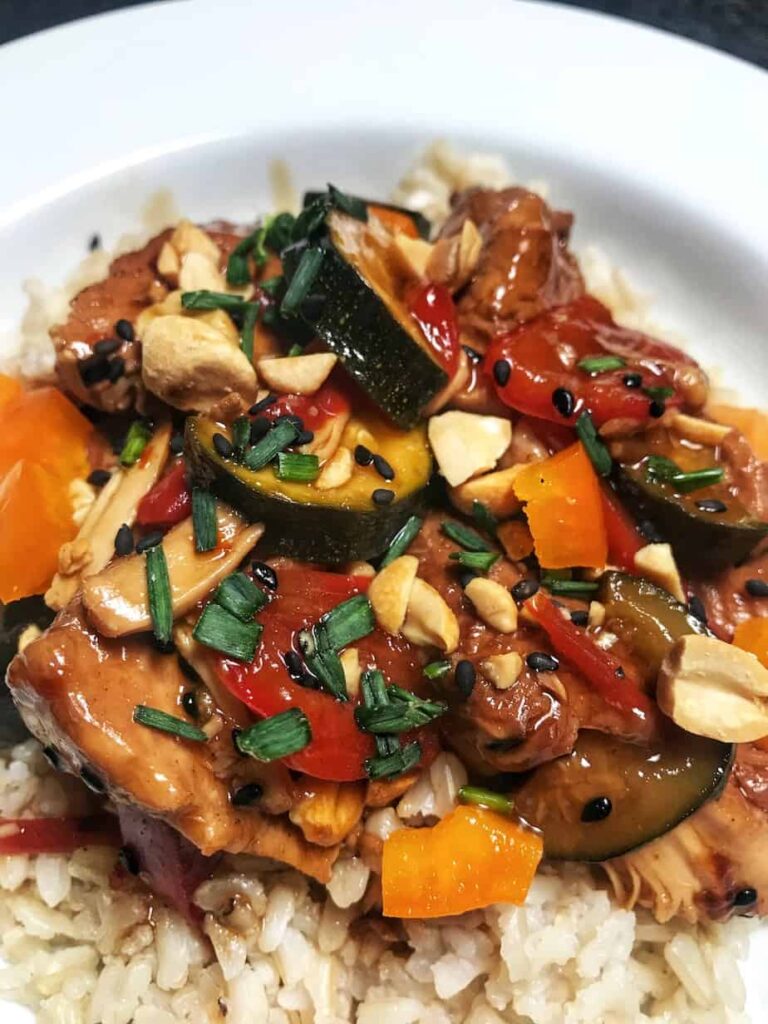 Make this recipe at home and save some money and calories! This spicy Asian favorite is easy to make at home. The best part is you can control the sauce because you make it at home. Make it super spicy or whatever you like.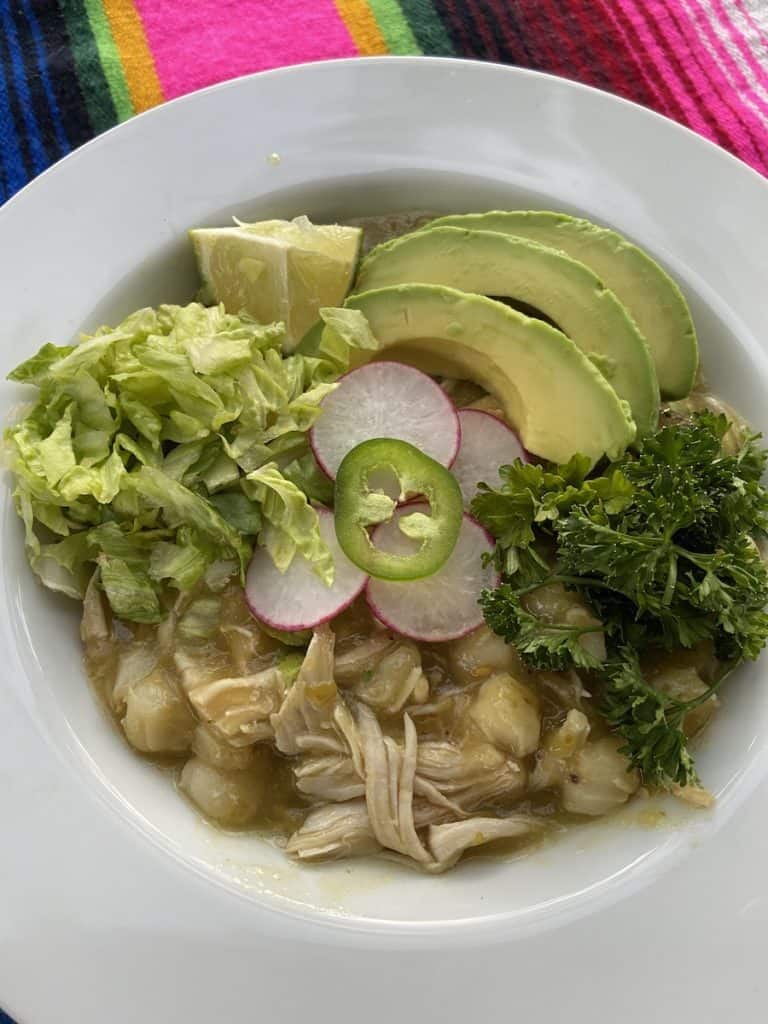 This no-prep meal is perfect for busy weeknights since there is no chopping. Just pour all the ingredients in and cook all day. Come home to a cozy cup of soup filled with chicken and hominy.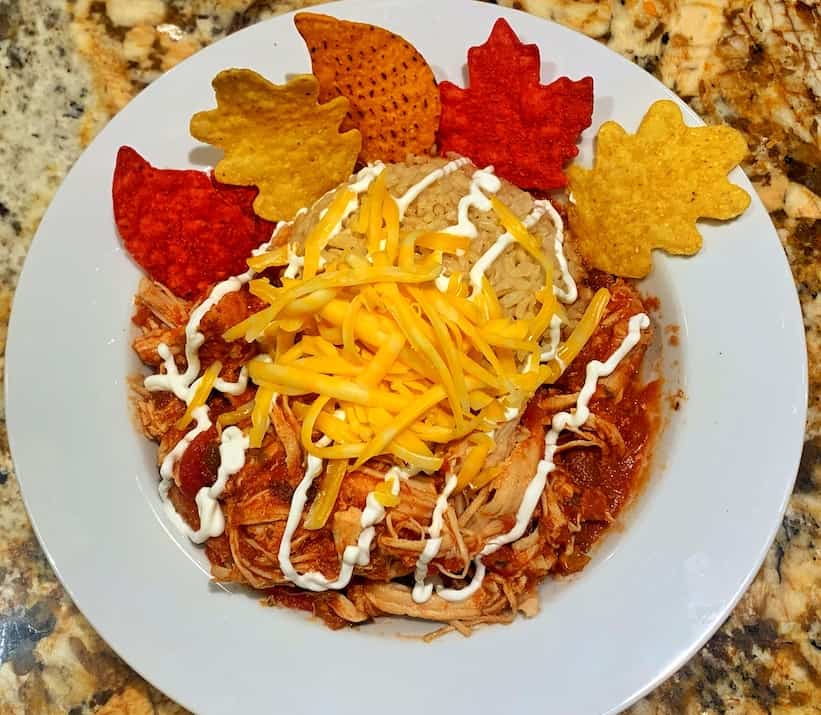 Crockpot Salsa Chicken is the easiest recipe ever and literally can't be ruined. All you need is salsa and chicken, that's it. This is a staple in our house when I need an easy recipe for multiple meals. Use the chicken for burrito bowls, salads or lettuce tacos.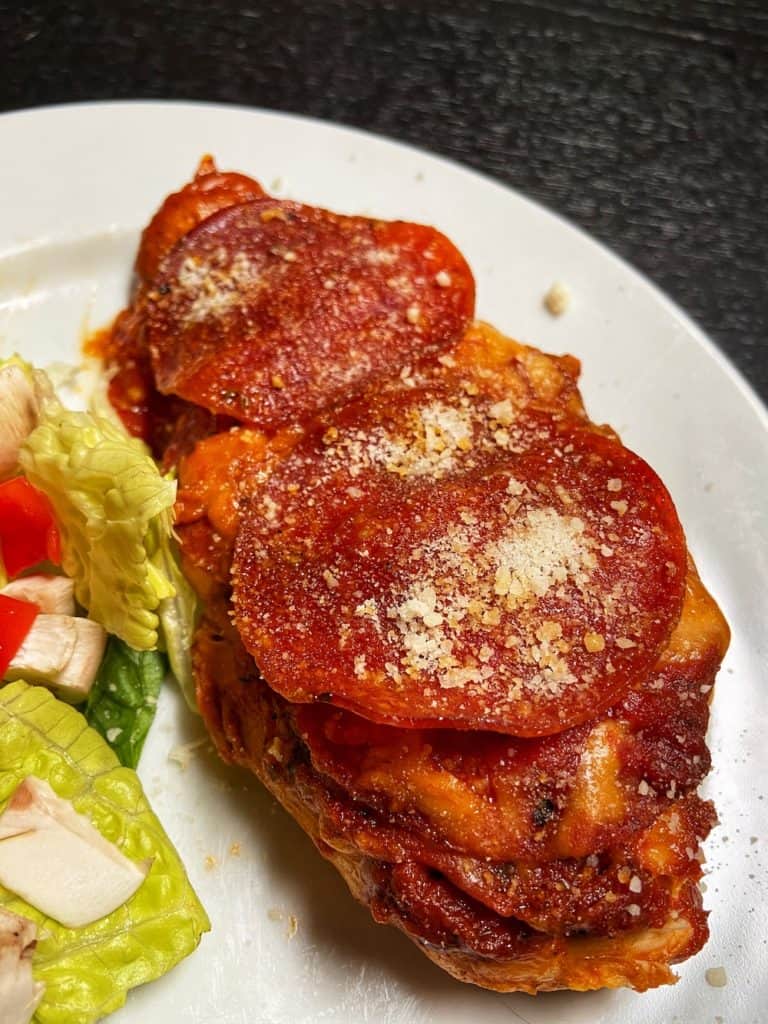 Get your pizza fix with this delicious chicken pizza! Add all the veggie toppings you want. Finish with a little mozzarella cheese and pizza night is still on. All the flavor you love without the guilt!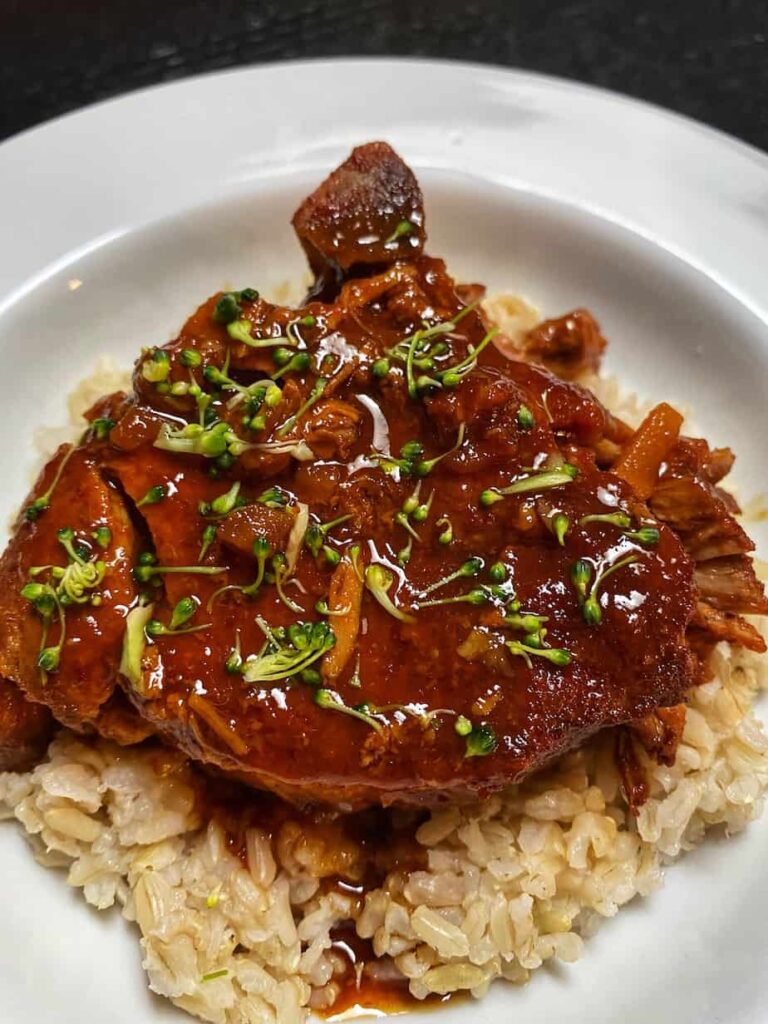 Switch it up with these tasty smothered pork chops! Whip together a quick and easy sauce with garlic, soy sauce, honey, ketchup, ginger and sriracha. Pour this on top of your pork chops and let the crockpot do the work for you.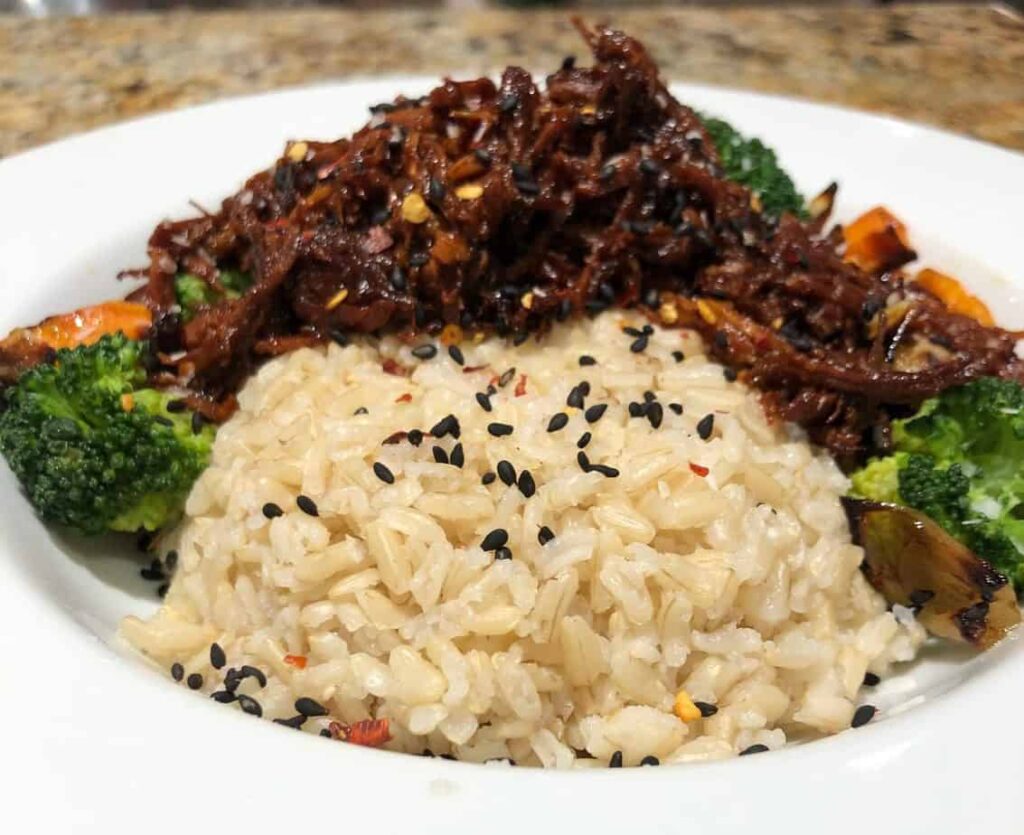 3 ingredient BBQ chicken is a great go to meal since you can make the chicken in the slow cooker and use it for several meals including this BBQ Chicken Bowl. Roast up your favorite veggies and make this quick and appetizing bowl.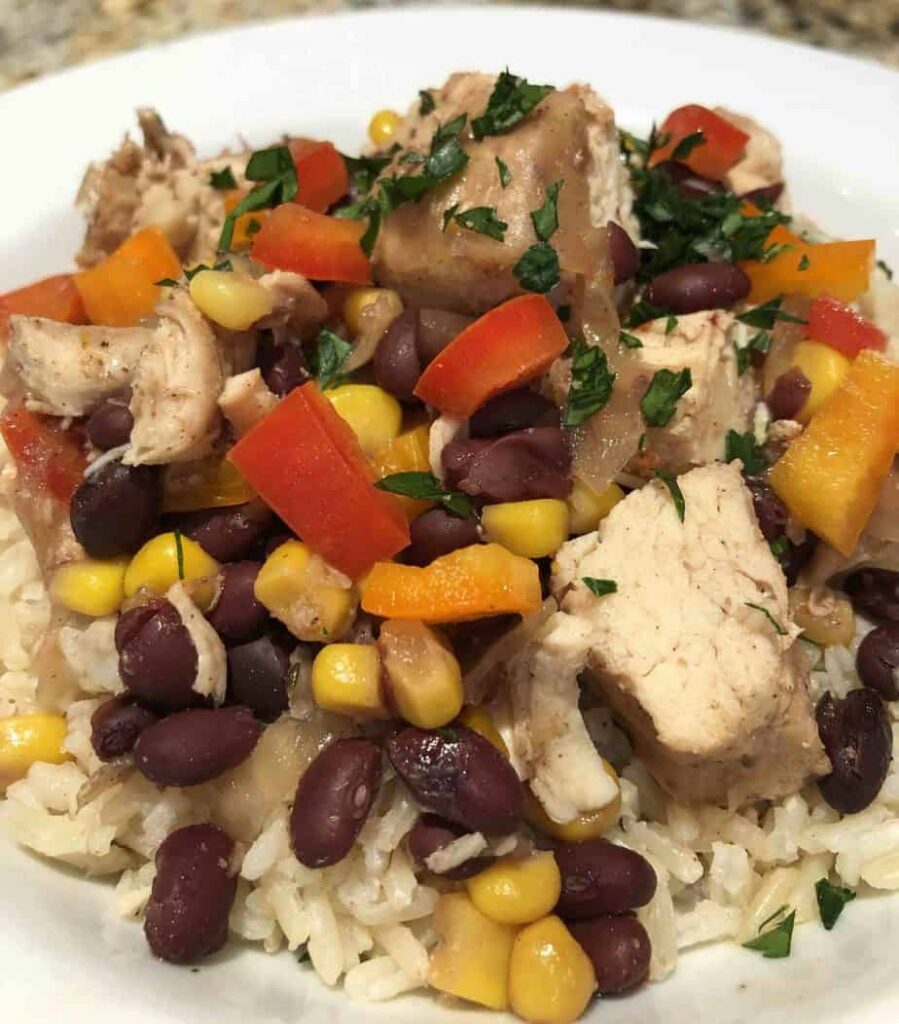 Jamaican Jerk Chicken is filled with fresh and fun flavors! It's a little bit spicy with a little bit sweet which equals delicious. The veggies cooks with it for a one-pot meal that is packed more nutrition and keep you fuller longer.