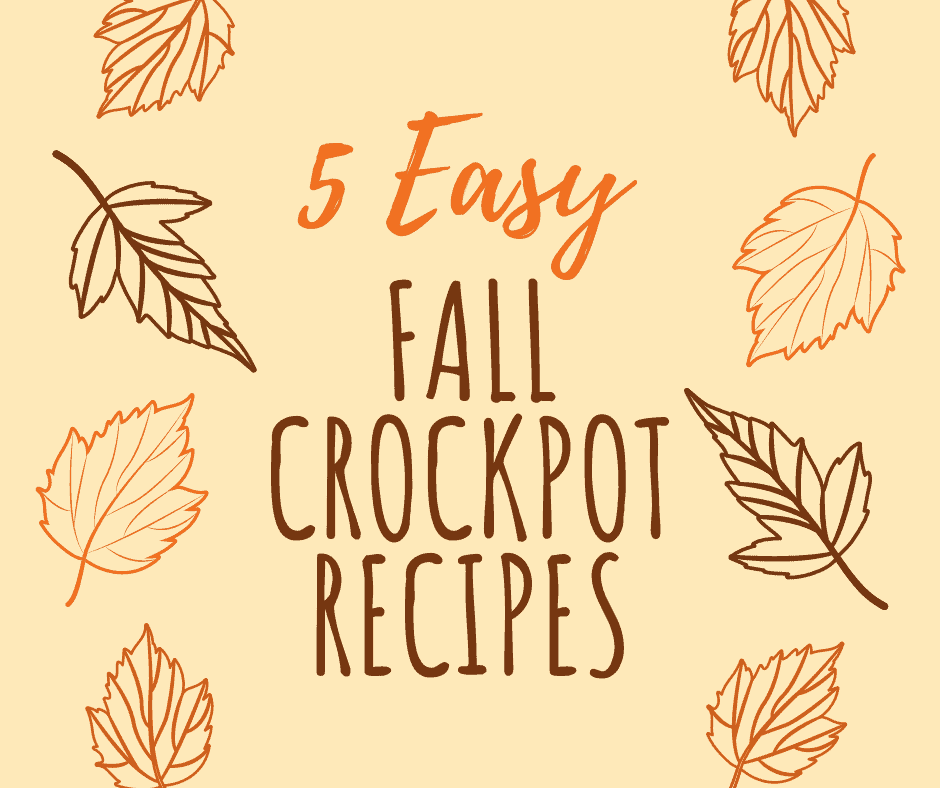 Perfect for chilly weather these Fall Crockpot Recipes are the ultimate in warm and cozy meals.
Nothing says fall like breaking out your crockpot and making delicious dinners that are ready at the end of the day (or the beginning with my overnight pumpkin oatmeal).
These five recipes have everything you need to make easy weeknight meals, tasty party ready meals and even a breakfast with the flavors you love for fall.
So as the temperatures dip get your crockpot ready to try one or all of these fall favorites.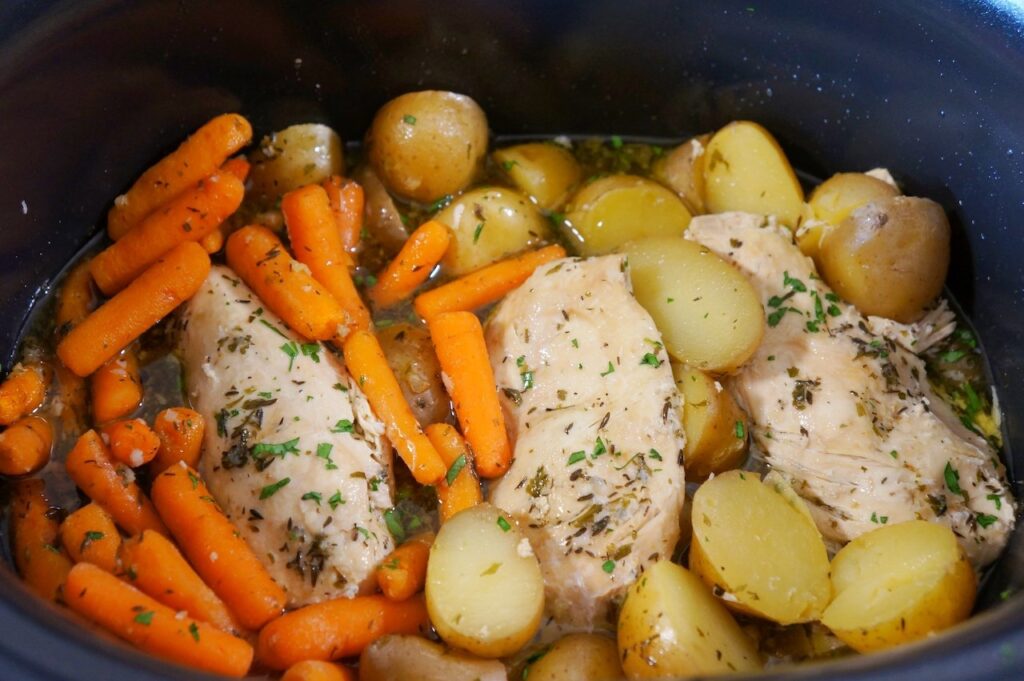 Make this one pot meal that only has 5 ingredients. Perfect for a busy weeknight meal! Easy fall crockpot recipes like this make dinnertime easy. This garlic butter chicken is ready when you walk in the door with chicken, veggies and potatoes all covered in a tasty butter sauce.
Need to feed a crowd or have a potluck to attend? Everyone loves this cheesy and delicious baked ziti.
This Balsamic Pork Roast recipe is made for a slow cooker! You can use a pork tenderloin or a pork shoulder and pantry staples to make this simple pork roast that melts in your mouth.
This creamy and decadent chicken is a show stopper and perfect for fall. The sun dried tomatoes, mushrooms and spinach pair perfect with the cream sauce which only takes minutes to make.
Have pumpkin pie for breakfast! This overnight steel cut oatmeal is the best way to wake up on a cold fall morning. Filled with pumpkin and yummy fall spices pumpkin pie oatmeal will transform your day and power you up! Best part is it vegan and gluten free so perfect for any guests during the holidays.
Looking for more Delicious crockpot Recipes?
Mexican Crunchy Chicken Casserole
Food Allergies-
Gluten-Free- I make all my recipes gluten-free since my husband has celiac disease, which means he is allergic to gluten. I always make sure to use gluten free ingredients like this gluten free pasta from Barilla, Kikkoman gluten free soy sauce and these gluten free steel cut oats from Bob's Red Mill when making these meals to ensure that it is gluten free. If you are not gluten-free feel free to use any products you like.
Need a Slow Cooker? My favorite is this Crock Pot 6 quart Programmable Slow Cooker. I love being able to set the timer in case I'm not home when the food is finished cooking and it just switches to warm. Plus you can lock the lid and just carry it to a party. You will never lose another Tupperware or serving dish again at a potluck party!