Get ready to cozy up with your favorite fall Crockpot recipes, because fall is officially here, and that means one thing: CROCKPOT SEASON!
As the leaves start to paint the town in shades of gold and crimson, there's no better way to embrace the crisp autumn air than by filling your home with the irresistible aroma of slow-cooker fall recipes. It's time to dust off that trusty crockpot, the unsung hero of the kitchen.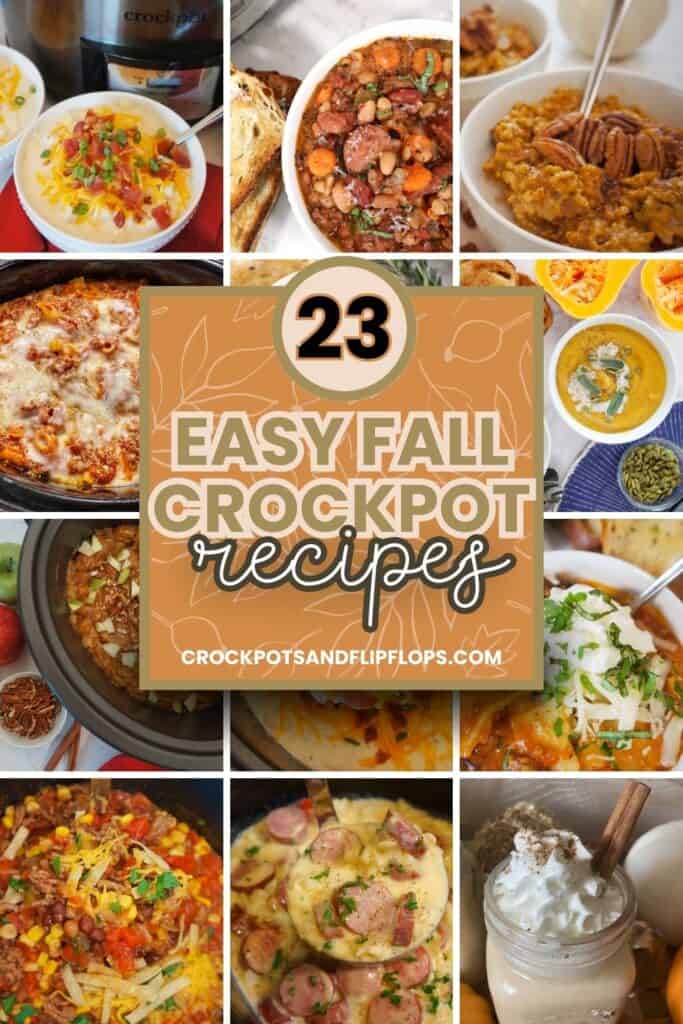 From hearty soups that'll make you feel like a lumberjack conquering the wilderness to decadent desserts that are basically a hug in a bowl, we've got your fall crockpot cravings covered. So, gather 'round the table and let's dive headfirst into the world of Fall Crockpot Recipes, where every dish is a celebration of the season's bounty and makes cooking easy with your Crockpot.
Fall Crockpot Recipes
Why Your Crockpot Rules for Fall Recipes:
Set It and Forget It: Enjoy fall adventures while your meal simmers to perfection.
Warm Comfort Food Vibes: Cozy stews, creamy soups, and casseroles are a crockpot specialty.
Maximizes Flavor: Low and slow cooking extracts rich, melded flavors.
One-Pot Wonder: Hearty fall ingredients come together effortlessly.
Perfect for Entertaining: Serve crowd-pleasers with ease at gatherings.
Seasonal Ingredients Shine: Transform pumpkins, apples, and more into fall delights.
When you think of fall favorites it always includes pumpkin, apples, and soups but there are so many more meals that your crockpot can make for you. So let's get to the good stuff.
Crockpot Soup Recipes
Crockpot soup recipes are the ultimate fall recipe because they transform seasonal ingredients into warm, comforting bowls of goodness with minimal effort, filling your home with delightful aromas and satisfying simple meals. These are great Fall Crockpot Recipes to start the season off.
1. Crockpot Potato Soup with Hashbrowns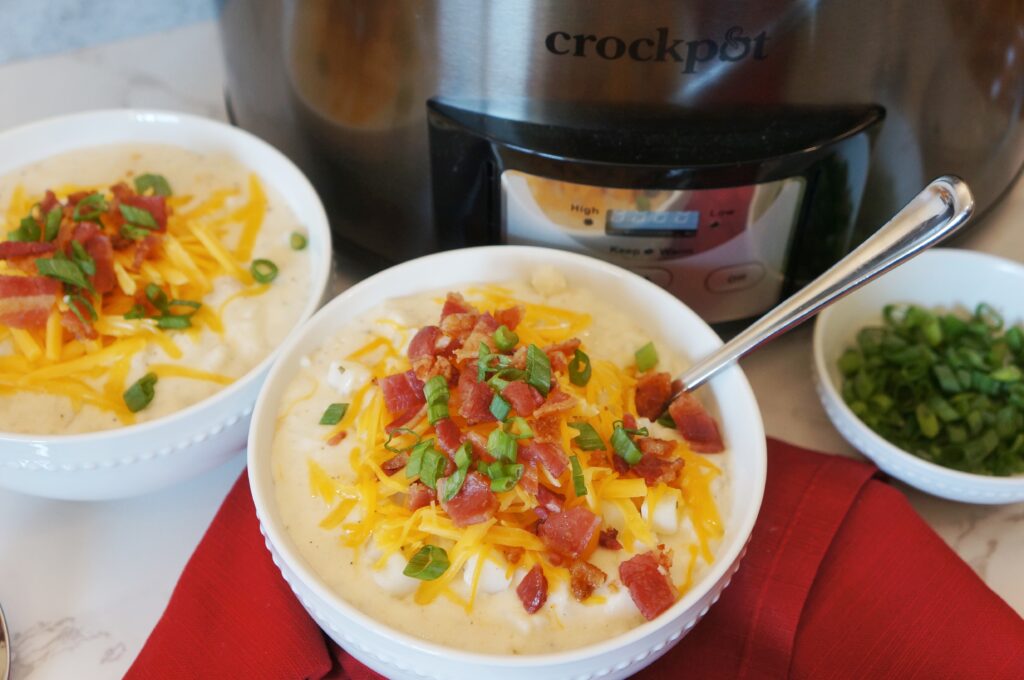 Savor the creamy delight of our Crockpot Potato Soup with Hash Browns, where hash browns combine into a delicious soup that you don't have to peel or prep.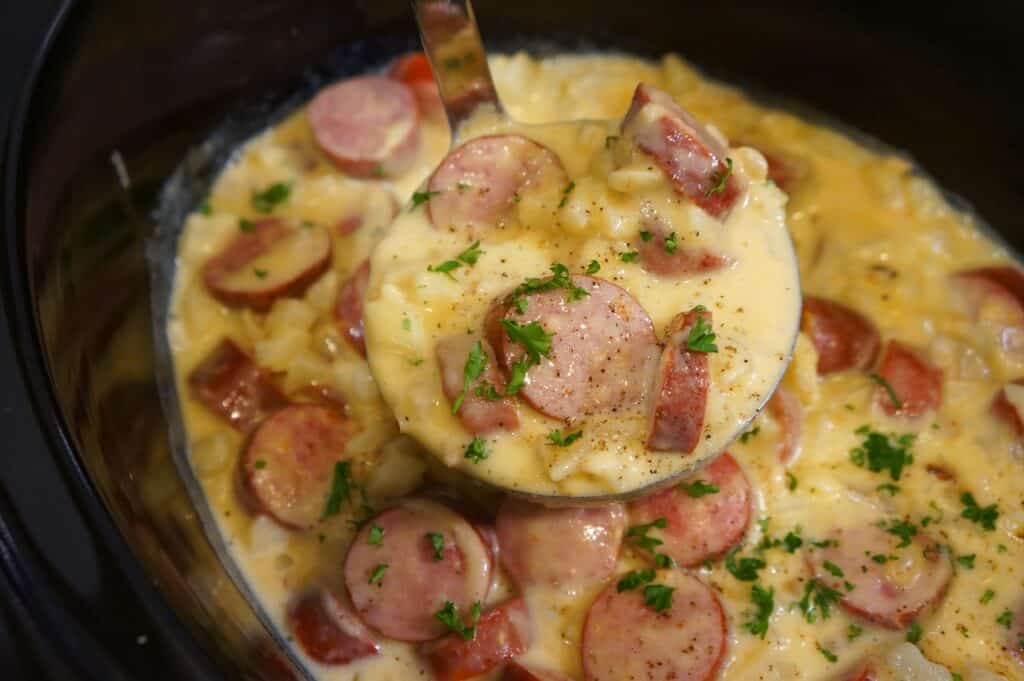 Delight in the creamy comfort of our Crockpot Cheesy Kielbasa Soup, where smoky Kielbasa and melted cheese combine in a hearty, slow-cooked masterpiece that's perfect for cozy fall evenings.
Get ready to savor the comforting goodness of our Crockpot Sausage and Bean Soup, a hearty and flavorful blend of savory sausages, tender beans, and spices that are perfect for warming up.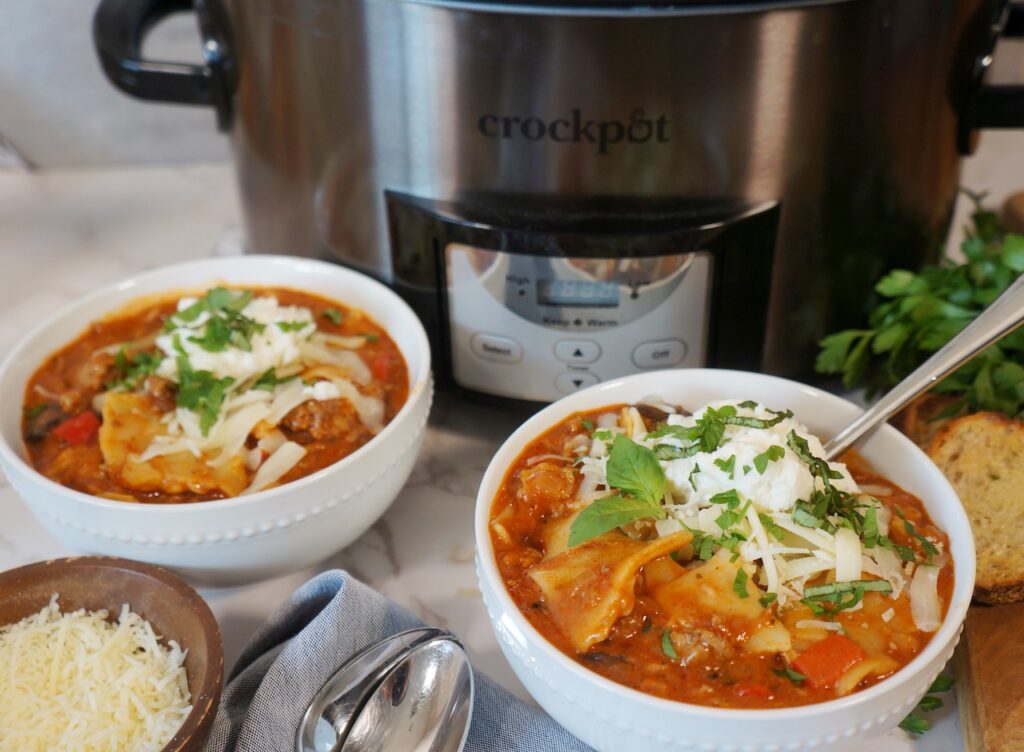 Enjoy the convenience and rich flavors of our Slow Cooker Lasagna Soup, where layers of pasta, savory sauce, and gooey cheese meld together effortlessly in a comforting bowl of Italian-inspired goodness.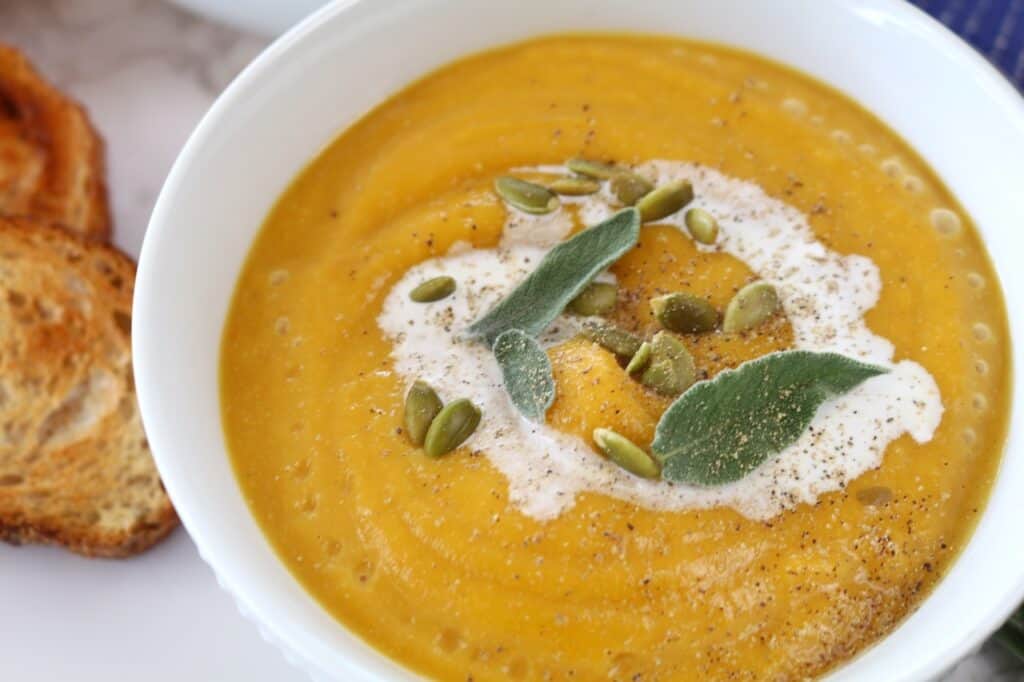 Indulge in the luxurious flavors of our Crockpot Butternut Squash Soup with Coconut Milk, where the natural sweetness of roasted squash meets the richness of creamy coconut for a silky-smooth, fall-inspired delight.
6. Tomato Soup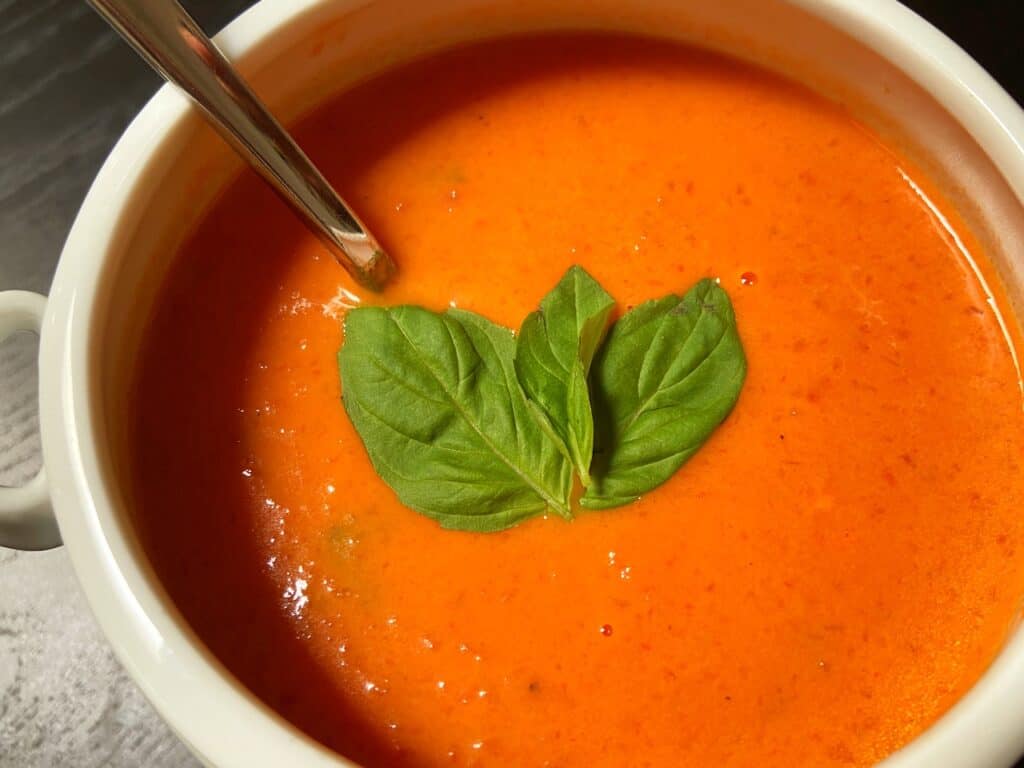 Slow Cooker Tomato Soup is the epitome of comfort in a bowl, with tomatoes simmering to perfection alongside aromatic herbs and creamy goodness for a soul-warming dish. Perfect with a cheesy grilled cheese sandwich.
7. 7 Can Taco Soup with Ranch Dressing Mix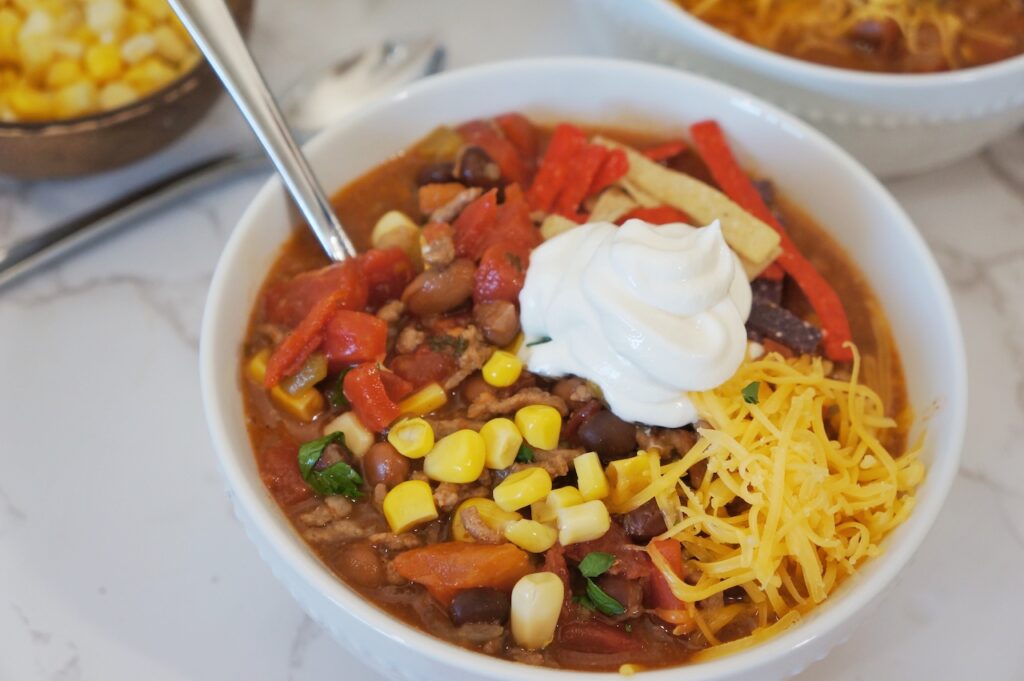 7-Can Mexican Soup is the ultimate weeknight dinner hack, combining seven simple canned ingredients into a hearty and flavorful fiesta-inspired soup that's ready in a flash.
8. White Chicken Chili with Cream Cheese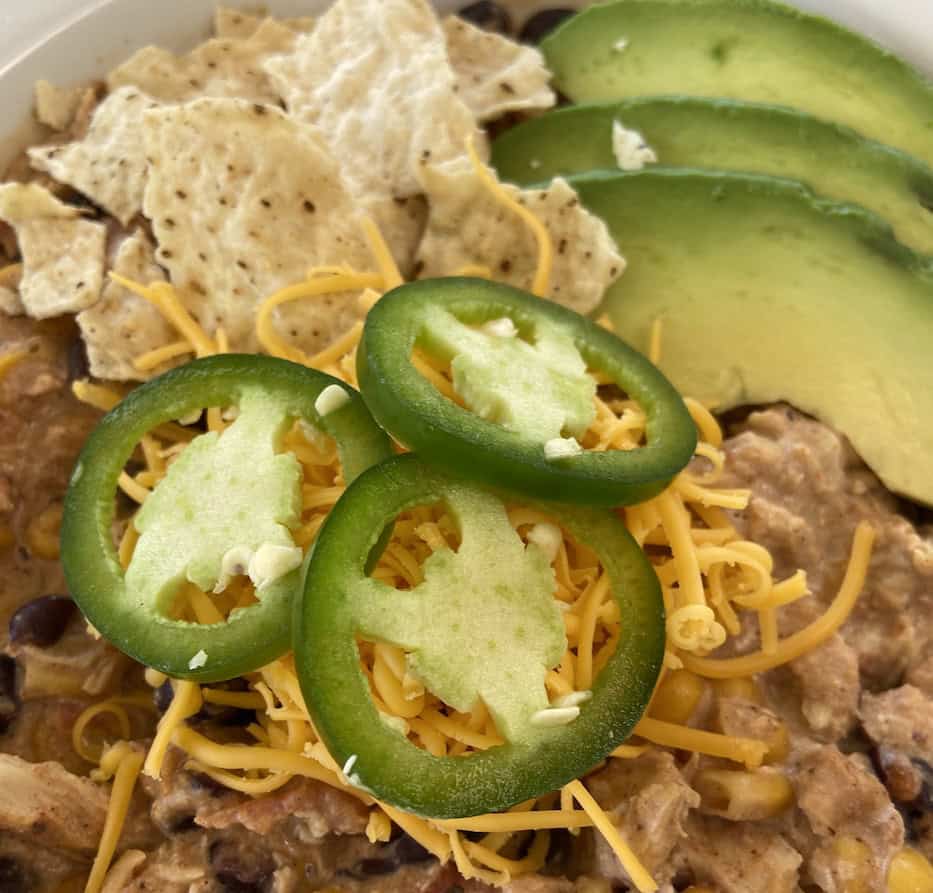 Embrace the ease of our White Chicken Chili Dump-and-Go recipe, where tender chicken, creamy beans, and zesty spices come together effortlessly in your slow cooker for a deliciously hassle-free meal.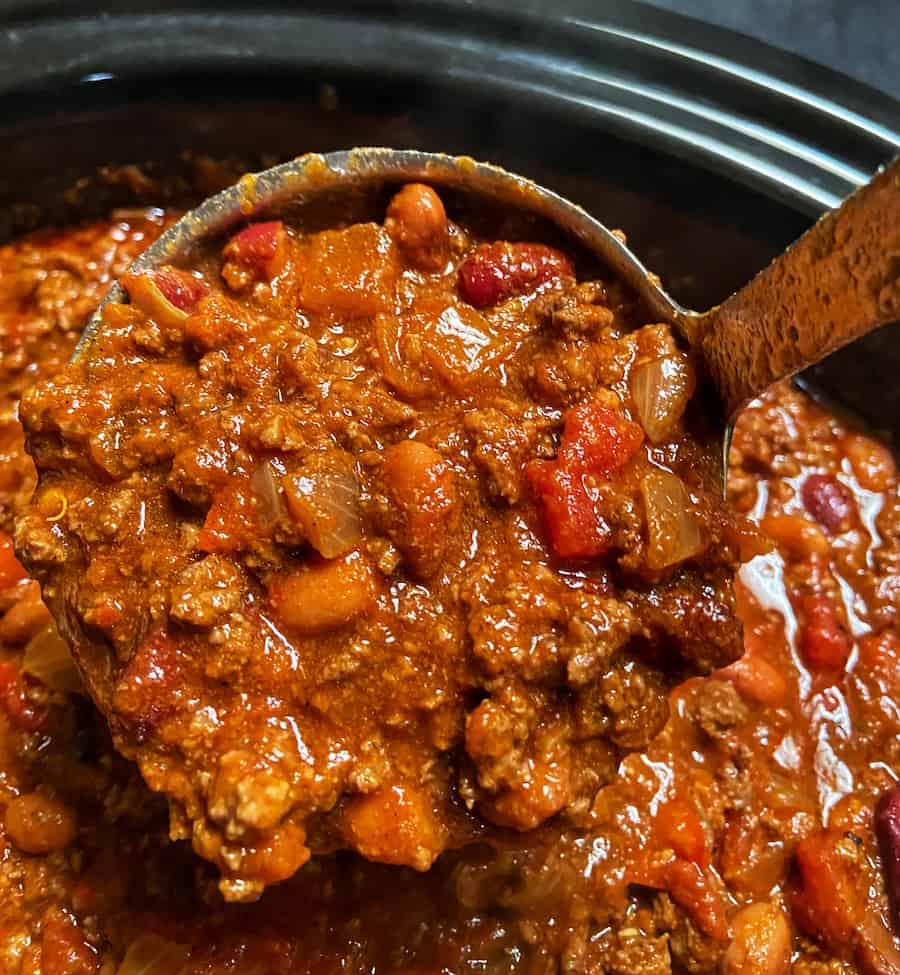 Slow Cooker Chili is a hearty and flavorful comfort food classic, where tender chunks of meat, beans, and a medley of spices simmer together, resulting in a bowl of warm and satisfying deliciousness.
Crockpot Casserole Recipes
Crockpot casserole recipes reign supreme because they effortlessly blend flavors, simplify meal prep, and produce a comforting, one-dish wonders that are perfect for busy days.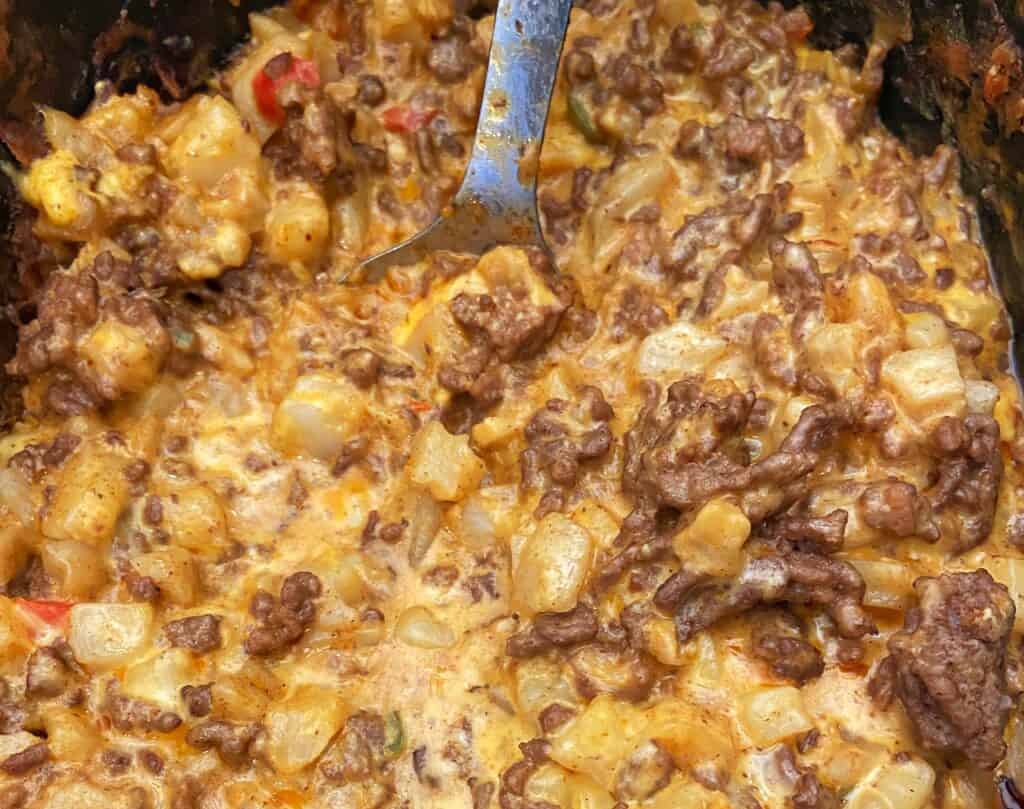 Satisfy your taco cravings with our Crockpot Beef Taco Potato Casserole, where seasoned beef, hash browns, veggies, and melty cheese mingle in the slow cooker, creating a mouthwatering Tex-Mex masterpiece.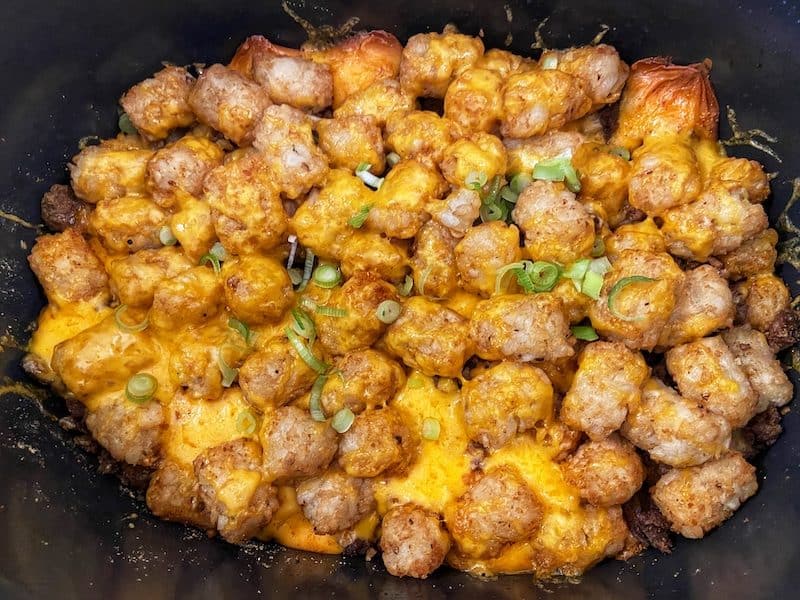 Enjoy a taste of heaven with Tater Tot Taco Casserole, where seasoned ground beef, tater tots, and cheesy goodness combine to create a comfort-food classic that's perfect for family dinners.
12. Philly Cheesesteak Casserole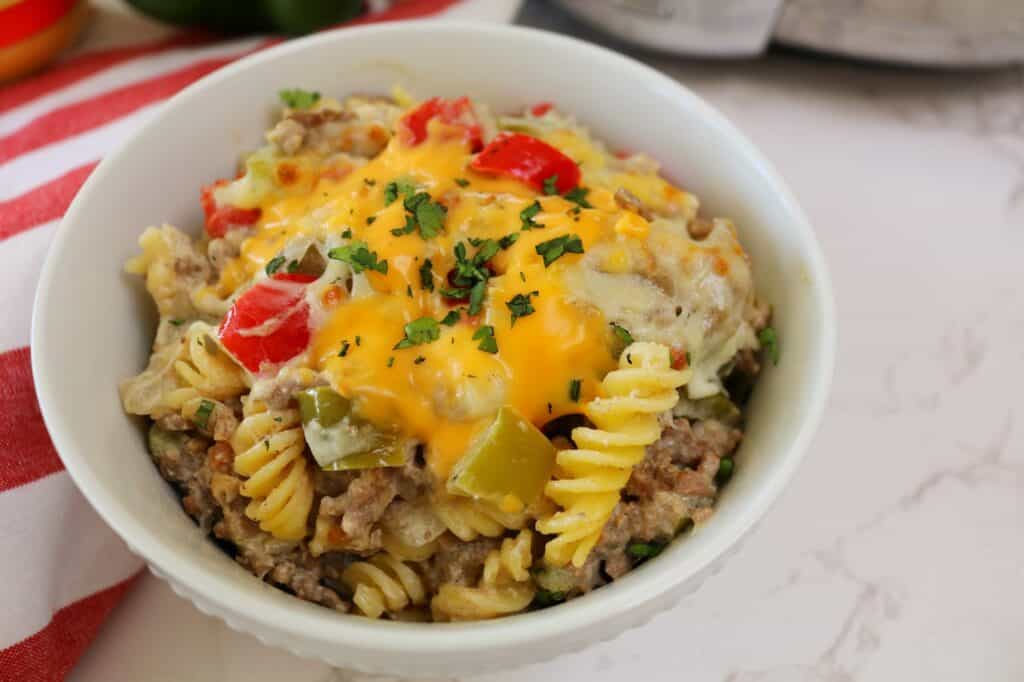 Experience the flavors of Philly without the fuss with our Crockpot Philly Cheesesteak Casserole, where tender beef, sautéed peppers, and melted cheese unite in a slow-cooked sensation that's a hearty twist on a classic favorite.
13. Crockpot Chicken and Rice Casserole
Indulge in a savory symphony of flavors with our Chicken, Sausage, and Rice Crockpot Casserole, where tender chicken, zesty sausage, and perfectly cooked rice meld together in a slow-cooked masterpiece that's sure to please the whole family.
14. Cracker Barrel Hash Brown Casserole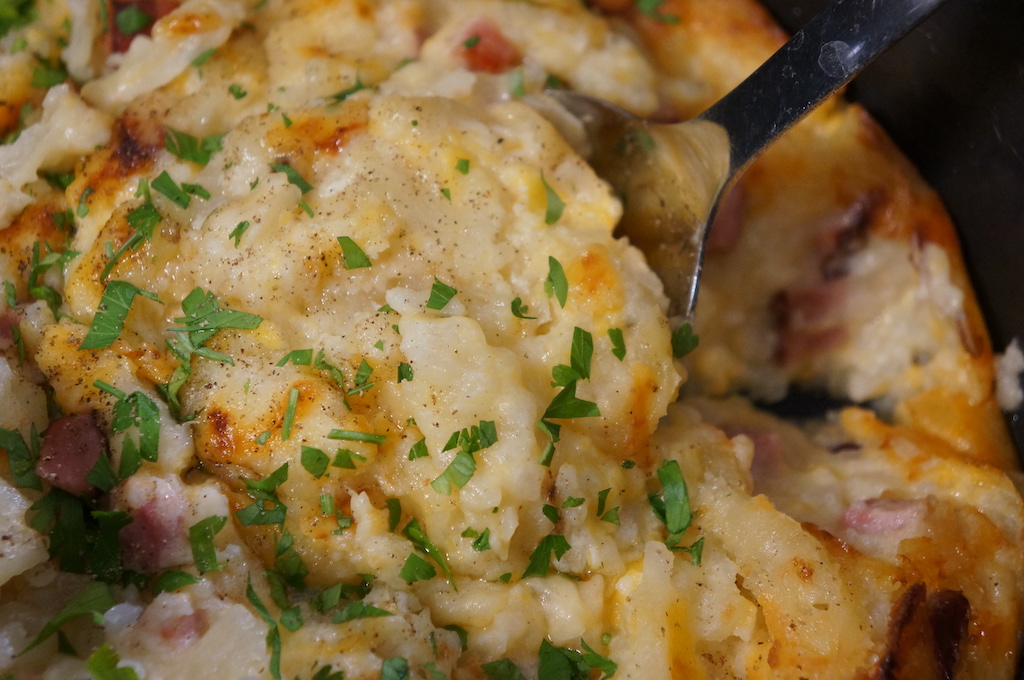 Recreate the comforting flavors of Cracker Barrel's Hash Brown Casserole in your crockpot, where creamy, cheesy goodness and hash browns combine with ham to make the perfect one-dish dinner.
15. Crockpot Walking Taco Casserole
Step up your game day or party food with Crockpot Walking Taco Casserole, a fun and flavorful twist on the classic, where layers of seasoned meat, cheese, and your favorite toppings combine in a slow-cooked delight that's perfect for a crowd.
Crockpot Pasta Recipes
Indulge in the ultimate comfort food experience this fall with our collection of Crockpot pasta recipes. These Fall Crockpot Recipes feature hearty pastas with simple ingredients that'll keep you warm and satisfied all season long.
16. Buffalo Wild Wings Garlic Parmesan Chicken Pasta
Bring the zesty taste of Buffalo Wild Wings to your home with Crockpot Garlic Parmesan Chicken Pasta, where creamy, garlicky flavors infuse tender noodles with restaurant-quality deliciousness.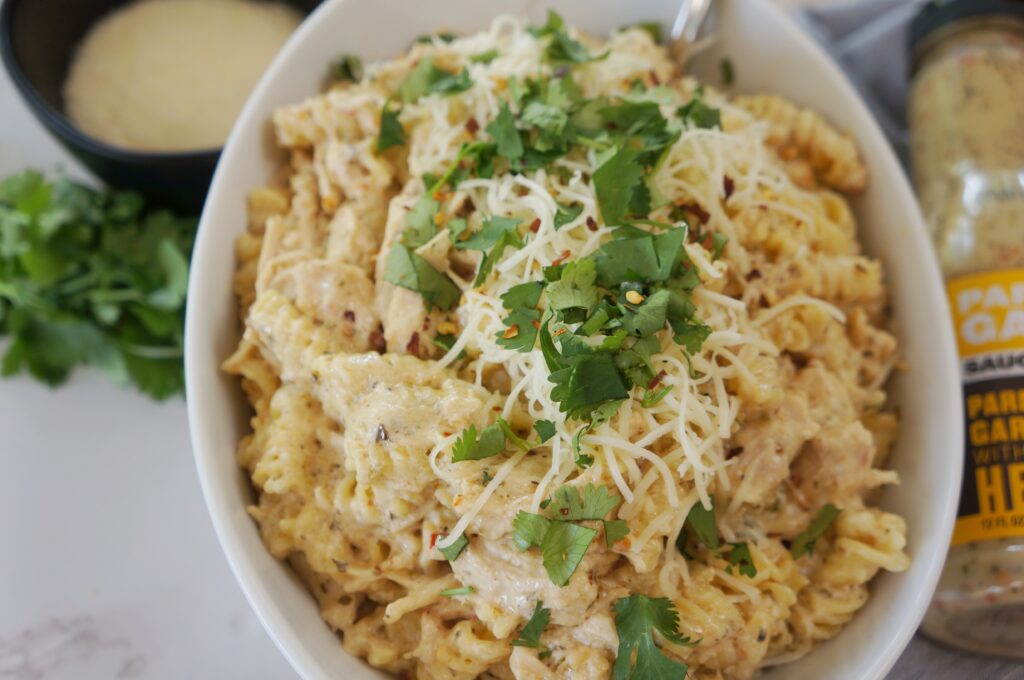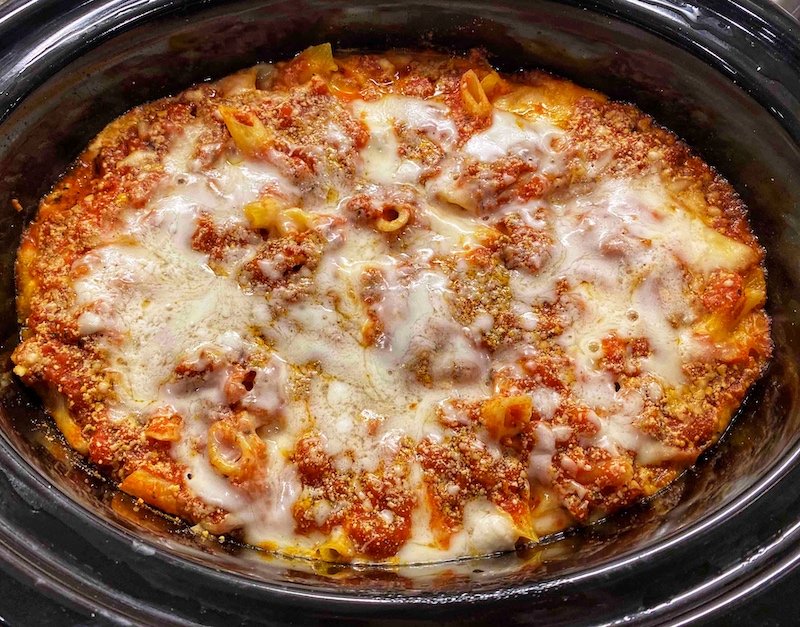 Elevate your weeknight dinners with Crockpot Baked Ziti: layers of pasta, savory meat sauce, and creamy cheese, all slow-cooked to perfection for irresistible, comforting Italian flavors.
18. Crockpot Creamy Italian Chicken Pasta
Enjoy the delicious taste of Crockpot Creamy Italian Chicken, where tender chicken meets a flavorful cream sauce with a zesty Italian dressing mix.
Crockpot Pumpkin Recipes
Transform your mornings into a cozy fall delight with our Pumpkin Pie Overnight Oatmeal, where creamy oats soak up the flavors of pumpkin, cinnamon, and nutmeg overnight, ensuring a warm and satisfying breakfast awaits you at sunrise.
20. Pumpkin Bread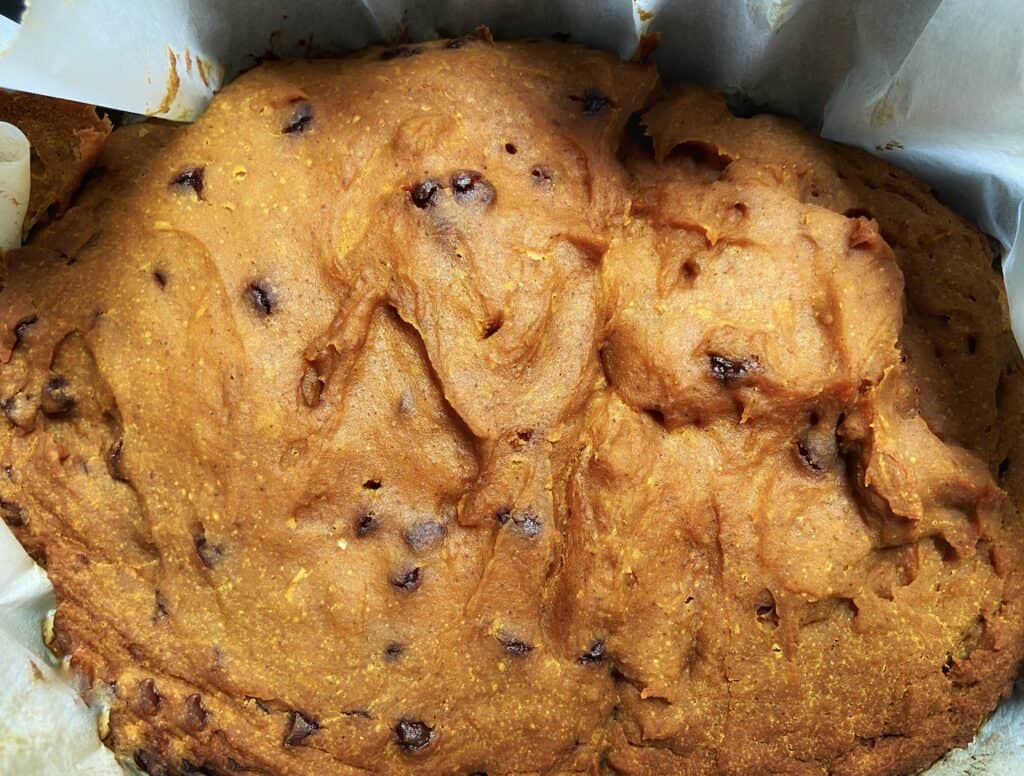 Indulge in the essence of autumn with our Crockpot Pumpkin Bread, a slow-cooked masterpiece that fills your home with the irresistible aroma of spices and pumpkin, promising a moist and flavorful treat with every slice.
21. Pumpkin Spice Hot Chocolate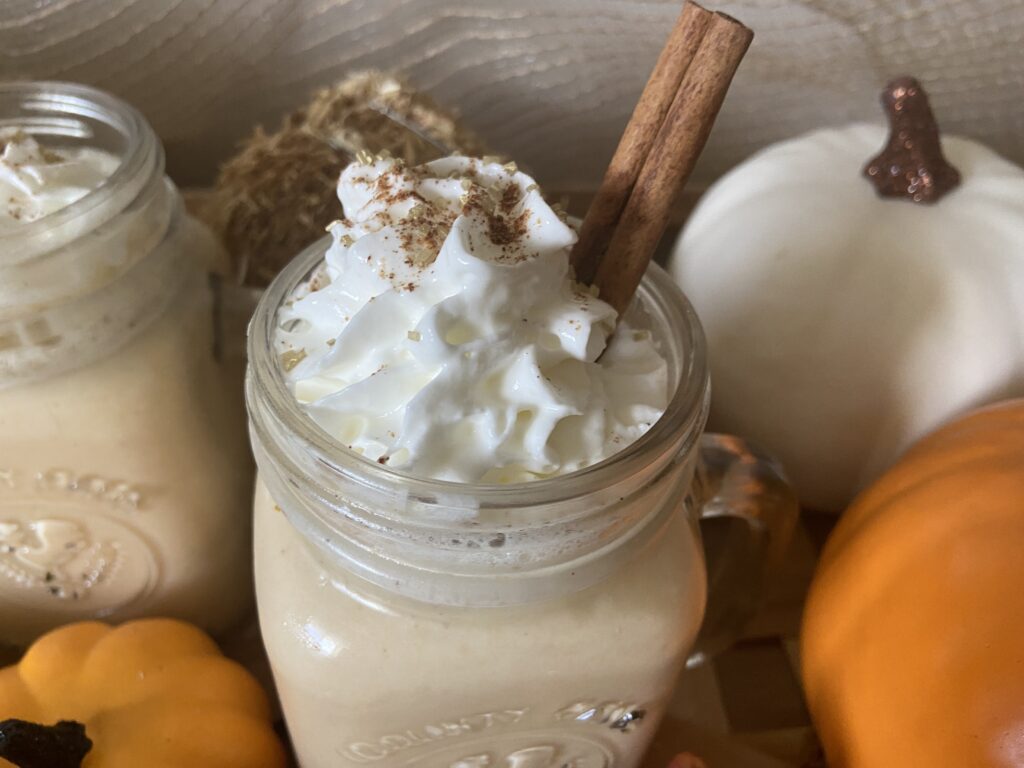 Savor the season with a steaming mug of Pumpkin Spice White Chocolate Hot Chocolate, where velvety white chocolate meets the comforting warmth of pumpkin spice for a heavenly sip of fall.
Crockpot Apple Recipes
22. Caramel Apple Cheesecake Dip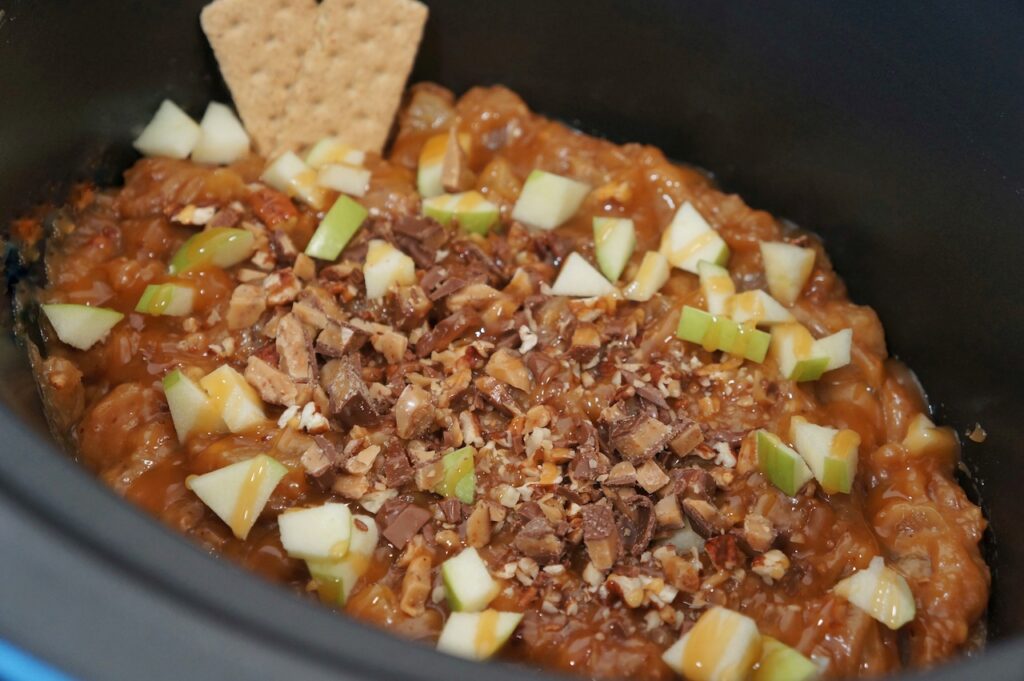 Enjoy the irresistible indulgence of Caramel Apple Cheesecake Dip, made effortlessly in a crockpot, perfect for dipping your favorite sweet treats."
23. Crockpot Apple Dump Pie Dump Cake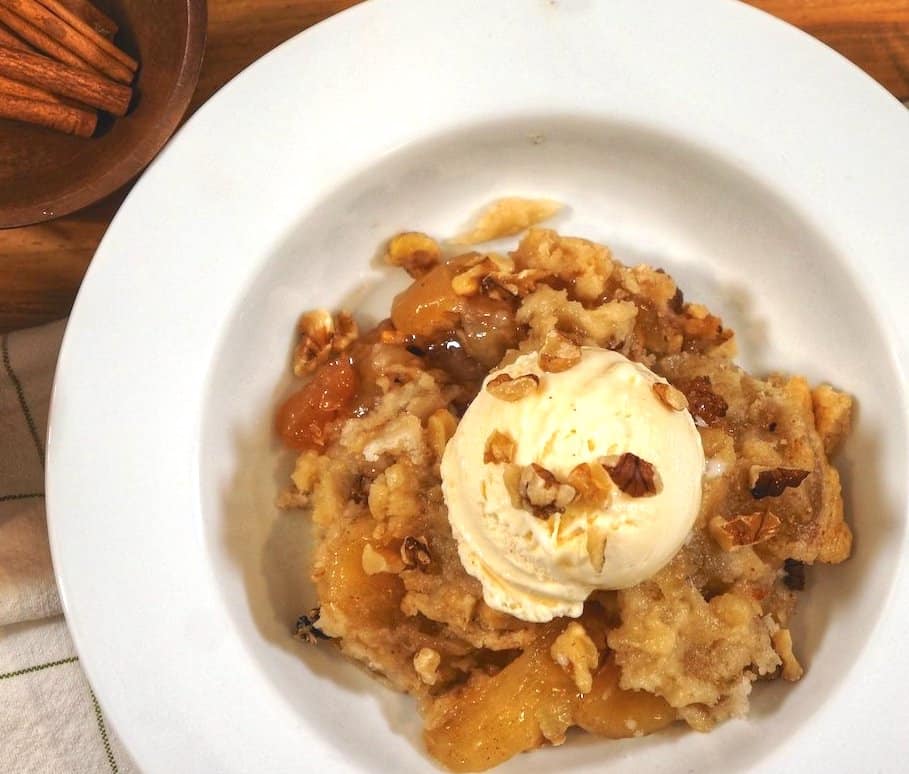 Savor the warm, comforting flavors of Crockpot Apple Pie Dump Cake, where tender apples and sweet cinnamon meld beneath a buttery cake topping, all with the ease of slow cooking.
Need a Crockpot?
Are you new to slow cooking? Or just need a new Slow Cooker to make all these incredible meals?
My favorite is this Crock Pot 6 quart Programmable Slow Cooker. I love being able to set the timer in case I'm not home when the food is finished cooking and it just switches to warm. Plus you can lock the lid and just carry it to a party. You will never lose another Tupperware or serving dish again at a potluck party!
If you are new to slow cooking check out my guide to slow cooking for all the basics to make sure you are prepped for making delicious homecooked meals for your family!
Hope these Crockpot Fall recipes let you cozy up, enjoy the flavors, and let the slow cooker do the work. Here's to simple, delicious fall cooking!